First Responder Resiliency Announces Plans for New Foundation Center
Susan Farren Announces Fundraising Efforts For New Center in Santa Rosa
Press Release
-
updated: Mar 26, 2018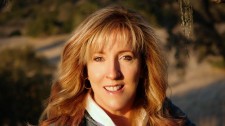 SANTA ROSA, Calif., March 26, 2018 (Newswire.com) - First Responder Resiliency, Inc., is a nonprofit organization dedicated to helping first responders cope with the emotional upheaval they experience during the course of their jobs, as well as how that damage ripples out into the rest of their lives.
The foundation hopes to raise enough money over the next year through individual donations, private fund-raising, grants and corporate sponsorship to build a center in the Santa Rosa, California area. Active efforts to fund the center kick off today.
Susan Farren, founder of First Responder Resiliency, Inc., states, "We just started to talk about how to help first responders a couple of months ago, and the response from the first responder community, whether it's police, firefighters, paramedics or anyone else, has been overwhelming. There is a huge need for this – the very people who help others in their time of need have gone without help themselves for far too long. These are the people that our society counts on, and yet, what they do leaves deep scars on them that need intense healing.
Fortunately, the response from the public, local governments, and companies has also been swift and immensely gratifying. So many people want to help, and immediately see the value in what we're trying to provide to first responders. Many, many offers of help are coming in, and we're excited and happy to be leading this effort."
Ms. Farren, a former paramedic in the Bay Area for 33 years, lived in the high-stress environment that destroys marriages, families, sobriety and normal life for a long time, and therefore knows what she's talking about when she says that first responders have largely been forgotten in terms of coping with anger or guilt or PTSD or the adrenaline-seeking behavior that often lingers with first responders for the rest of their lives. She currently conducts First Responders Resiliency Training workshops that teach first responders (and their significant others, sometimes) on how to cope with the stressors that come with what they do for a living, and the practice of self-healing.
Learn more at https://resiliencytrainingcenter.com and you may contact First Responders Resiliency by email at info@resiliencytrainingcenter.com if desired.
Source: First Responder Resiliency
---
Categories: Active and Healthy Living
Tags: Doctors, Emotional Healing, Emotional Trauma, Firefighters, Job Stress, Nurses, Paramedics, Police, PTSD, Susan Farren
---