First Annual Jr. Late Model Challenge Camp for Young Racers to Be Held at Madera Speedway in August
Press Release
•
updated: Jul 2, 2019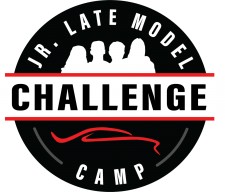 MADERA, Calif., July 2, 2019 (Newswire.com) - ​Up-and-coming race car drivers between the ages of 10 and 15 will have an exclusive and exciting opportunity of a lifetime when the First Annual Jr. Late Model Challenge Camp takes place on August 16 and 17, 2019 at Madera Speedway in Madera, California. The camp, being put on by the Madera Speedway, Race Face Brand Development and Naake-Klauer Motorsports, will give 12 drivers the chance to compete for a free ride in a Naake-Klauer prepared 51FIFTY Jr. Late model for the track's championship weekend event on October 5, 2019.
Mike Naake, co-owner of Naake-Klauer Motorsports, explained how the camp will work. "We're going to have six racers competing on each of the two days," he said. "Emphasis will be placed on both on-track and off-track skill sets. We're not going to be concerned with just speed on the track. We will be watching car control and their ability to provide feedback about the car to the crew chief after a run. We will instruct each of the drivers on how to safely operate the car and how to communicate with a spotter on the radio. Then, they'll each be given a total of 90 minutes of on-track time. Off the track, we will put them through a media training session to gauge their interview skills, and we'll have seminar training in many areas for them as well. We'll be filming the weekend for broadcast on a MAVtv show later this year. All of this will be at no charge to the 12 finalists. They'll just need to provide their travel expenses to get here and take part. We'll even serve lunch each day of the camp."
The team will announce the winner via email and social media on August 30, 2019. Applications are being accepted now and will be open through July 12, 2019. To apply, go to http://jrlatemodelchallengecamp.com/. Applicants must include Resume, Career Highlights, Driver Photo in Uniform, Three Racing References and a short paragraph on "Why I Should Be a Finalist." Online applications only.
"The goal with our Jr. Late Model Series is to create the sport's next superstars," added Madera Speedway promoter Kenny Shephard, "And the Jr. Late Model Challenge Camp is a nationwide talent search that I'm extremely excited about, as this leads us closer to a real farm system to ensure we are propelling the best talent to the top of the sport."
"We are looking forward to two days of instruction and performance with the drivers," stated Race Face Brand Development founder and CEO Rod Wortham. "Our goal for this is that the racers leave with more knowledge and understanding of how to climb the ladder in motorsports both on and off the track than they had when they got here. The sport can be very demanding both physically and mentally, and we're excited to share as much as possible with the drivers and families about how to deal with those demands inside of their own situations going forward and to give one deserving finalist a chance to go racing in a championship-capable Naake-Klauer Motorsports car at Madera Speedway in October at no cost to them. We are thankful to all of those who have helped us to bring this event together."
Naake-Klauer Motorsports is a well-known and highly successful race team known for helping young racers learn to win on and off the track. They provide opportunities in stepladder fashion that begins with Jr. Late Models and includes Pro Late Models, SRL Southwest Tour Super Late Models, and NASCAR K&N Pro Series cars. Naake-Klauer won the 2017 and 2018 Jr. Late Model championship with Jesse Love, who is now a Toyota Racing Development Driver racing in multiple series including SRL Southwest Tour Super Late Models and the POWRi Midget Series (with Keith Kunz Motorsports). The team has also advanced other drivers like Hailie Deegan to the NASCAR K&N Pro Series and the ARCA Racing Series, and Adam Lemke who is driving for Jr Motorsports in the CARS Tour on the East Coast. Mike Naake and his team will provide championship caliber cars and support for the camp, along with personal one-on-one driver coaching from Mike Naake. Drivers will also participate in Chassis Seminars conducted by Naake-Klauer Championship Crew Chiefs.
For more information about the camp or to submit an application, visit http://jrlatemodelchallengecamp.com/ or email info@jrlatemodelchallengecamp.com. Deadline: July 12 12:00 pm. EST.
Source: Jr. Late Model Challenge Camp
Related Media