FireEye Incident Response Expert to Discuss Evolving Cyber Threat Landscape at Cyber Security Summit 2017
Press Release
•
updated: Oct 19, 2017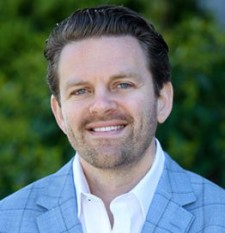 Minneapolis, MN, October 19, 2017 (Newswire.com) - Marshall Heilman of Mandiant, a FireEye Company, will present "Got Spies in Your Wires?" on October 24 during Cyber Security Summit 2017 at the Minneapolis Convention Center.
Heilman is Vice President, Technical Operations & Reverse Engineering, IR & Red Team Operations at Mandiant. ​His talk will discuss the ever-evolving cyber threat landscape from his perspective as incident responder. Significant threat groups, activities from dedicated hacker countries and the professionalization of the hacking industry are topics he will cover.
Threats confronting security professionals today are quite different from the threats of five years ago. We've witnessed a progressive evolution as perpetrators have become highly professional cybercriminals, based on both monetary and political factors. Session attendees can expect to gain a high level of understanding of the types of threat groups, their motivations, and some of their tactics, techniques and procedures.
About FireEye
The Premiere Cyber Security Company – protects both large and small organizations committed to stopping advanced cyber threats, data breaches, and zero-day attacks. Organizations across various industries trust FireEye to secure their critical infrastructure and valuable assets, protect intellectual property and avoid bad press, costly fixes, and downtime.
About Cyber Security Summit 2017
Cyber Security Summit is a public-private collaboration with support from industry, government, and university leaders who gather to discuss security trends and solutions. The 7th Annual Summit will bring together senior executives, risk managers, military representatives, policymakers, lawyers, academics, and technology leaders. Topics, content and speakers are driven by an Advisory Board composed of leaders from diverse critical infrastructure operators and commercial market sectors. Cyber Security Summit 2017 will take place Oct. 23-25 at the Minneapolis Convention Center.
Go to cybersecuritysummit.org to learn more.
Source: The Event Group, Incoporated
Related Media
Additional Links