FinTech, TechFin or SpecFinTech? Frere Enterprises Explores the Future of Financial Technology
Press Release
-
updated: Nov 20, 2018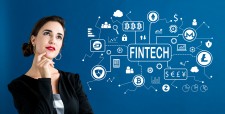 PETALUMA, Calif., November 20, 2018 (Newswire.com) - As the present day begins to feel more and more like the future that people once envisioned generations ago, financial technologies (FinTech) are undergoing a growth spurt of sorts. The disruption of traditional banking services and the personalization of digital currency have created a new normal. With the speed at which business moves in the information age, however, this new normal does not appear to have lasting power. Technology will continue to specialize and FinTech will, like a family tree, give way to multiple similar but different products and services. Something will disrupt the disruptor and companies not located on the cutting edge will face increasing pressure to conform to the modern era. Frere Enterprises, a holding company specializing in digital transformations, sees nothing but opportunity when facing the nimble and multifaceted nature of the FinTech landscape.
"There's a whole world of FinTech out there and it's not all P2P payments or blockchain," Frere Enterprises CEO Brandon Frere offered. "A company's origin story dictates which end of the FinTech family they come from, and new branches of the family tree are getting created all the time."
Specialized FinTech, or SpecFinTech as we like to call it, might be the next big thing.
FinTech refers to the improvement of a financial service through digital technology in order to make that service cheaper, more profitable and easier. FinTech is ubiquitous. A Google query shows over 50 million page results.
On the opposite side of the spectrum, TechFin refers to established technology firms that begin to offer financial services among their other products. Google was tech, for example, but Google Pay made them TechFin. This aspect of the market seems to fly under the radar (a Google search returned less than 600,000 results) because there is not as much disruption. When a large company like Google or Amazon expands to include a new financial service, there is no new energy in the market for people to get excited about or fearful of. Consequently, FinTech gets more headlines.
The future of FinTech, or TechFin for that matter, may rest within the move towards specialization within financial markets. As many people leave the comfort of financial supermarkets, where a consumer can bank, shop for insurance, form investments and utilize any number of financial services all under one roof, FinTech companies are moving towards specialization. The next generation of FinTech may exist within these pockets that are forming now. Businesses like Circle, which is working to create a marketplace for physical goods modeled after the rising tide of blockchain cryptocurrency markets, may usher in a new era of specialized financial technology.
"Specialized FinTech, or SpecFinTech as we like to call it, might be the next big thing," Frere added, "and we're keeping a close eye out for developments that could show what direction specialization might push FinTech. We're always trying to stay ahead of the curve. That's what digital transformation is all about."    
About Frere Enterprises
Run by CEO Brandon Frere, Frere Enterprises is a California-based company with a global vision based around the usage of special financial technology, or SpecFinTech, with a current focus on financial wellness and productivity.
He has designed and created multiple companies to meet the ever-demanding needs of businesses and consumers, alike. Frere's website, www.FrereEnterprises.com, is used as a means to communicate many of the lessons, fundamentals and information that he has learned throughout his extensive business and technological endeavors. Through Frere Enterprises, he aims to apply those lessons to other business opportunities.
Frere Enterprises' mission is to acquire traditional businesses and digitally transform them to meet and exceed modern day demand. This mission seeks to transform such businesses by developing the newest and most evolved technologies to speed up the evolution of financial services in order to meet the demands of the modern consumer and exceed the potential of the modern era.
FrereEnterprises.com
Source: Frere Enterprises
Share:
---
Categories: Entrepreneurship, Business Technology
Tags: entrepreneurship, financial technology, fintech, specfintech, techfin
---