Finexio Unveils NextGen Platform With Artificial Intelligence-Powered Supplier Enablement Framework to Revolutionize Embedded Business to Business Payments
Press Release
•
Oct 23, 2023
Finexio's cutting-edge software infrastructure solution combines artificial intelligence, machine learning, and human touch to automate and optimize B2B payments, making them more efficient and secure.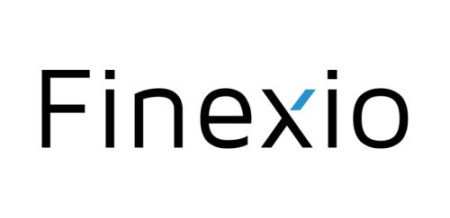 ORLANDO, Fla., October 23, 2023 (Newswire.com) - Finexio, the fast-growing B2B Accounts Payable (AP) Payments as a Service company, is pleased to announce several enhancements to its service offering, including its new NextGen technology and Artificial Intelligence (AI) powered Supplier Enablement framework, aligning with this year's Money 20/20–the largest global fintech conference.
Finexio introduces its brand-new, best-in-class B2B payments platform, NextGen. This new cloud-based platform is designed with user-centricity, and brings a fresh, streamlined approach to managing payables, effortlessly adapting to current and future financial ecosystems. Finexio has migrated all customers and partners to the new platform in 2023.
Here's a snapshot of what NextGen offers:
Self-Healing Payment Management: An intelligent system that self-corrects, ensuring smooth payment flows and timely financial operations.
Transparent Payment Tracking: Real-time insight into each payment's status for seamless control and informed decision-making.
Effortless Workflow: A simplified, job-based workflow for hassle-free payment processing.
Flexible Banking Interface: Seamlessly connects with multiple banking and processing partners, ready for diverse future integrations through APIs or batch configurations.
Agile System Architecture: Clearly defined components for quick updates and continuous enhancement, keeping the platform at the forefront of technology.
Reliable Processing: Ensures consistent, trustworthy transactions, building a foundation of trust with every payment.
"Our NexGen AP B2B Payments as a Service platform symbolizes Finexio's unwavering commitment to pioneering fast and secure corporate payment solutions," shares Ernest Rolfson, CEO at Finexio.
Likewise, Finexio's platform proactively mitigates fraud and reduces payment risk between buyers and their suppliers. Finexio's fraud detection ecosystem includes Bank Account Verification Services (AVS), OFAC Sanctions screening, Know Your Customer (KYC) screening, AML Compliance, and Transaction Monitoring. Finexio's Machine Learning (ML) framework allows for additional security and efficiency features, like bolstered fraud detection and faster payment processing, brought in through strategic banking partnerships.
Harnessing AI, Finexio is transforming supplier interactions and payment processing. The use of AI in a unique and targeted way deepens supplier insights, facilitates risk management, and nurtures a culture of ongoing refinement.
"Our AI approach to understanding supplier payment preference is the engine propelling our supplier enablement business forward, enabling industry-leading virtual card and electronic adoption rates. By harmonizing tech with human interaction, we're enhancing what corporates perform today with spreadsheets," commented Chris Wyatt Chief Strategy Officer at Finexio.
NextGen is the catalyst for embedded payments across the world's most prominent AP and Procurement platforms, poised to invigorate the B2B payments arena by enabling seamless transactions between buyers and suppliers.
About Finexio
Finexio is the leading AP Payments-as-a-Service company focused on embedding end-to-end business-to-business payment capabilities within Procurement, AP Software Platforms, and Financial Institutions. This embedded payments-as-a-service solution represents a powerful disruption to traditional, disjointed manual-based AP processes. Finexio's modern, efficient service model, robust API, SSO capabilities, and differentiated service capabilities translate to valuable recurring revenue streams and a strong competitive position for our customers and partners.

Learn more about Finexio on their website or follow them on LinkedIn.
Source: Finexio