Find Quick Solution for a Wide Range of Bio-Medical Equipment Repair & Service
Press Release
•
updated: Jan 31, 2017
Biomedical equipment plays important role in day to day working of many health clinics. Keeping them in working condition is one of many responsibilities of company providing repair and servicing.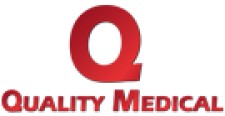 Largo, FL, January 31, 2017 (Newswire.com) - ​The biomedical equipment repair is essentially critical for the outcome of patients in most of the major hospitals and clinics. Due to the increasing complexity of the equipment, the demand for the professionals keeps increasing as well. They are committed to delivering the best service for the well-being of patients who rely on their expertise in maintaining this equipment functioning at their operational excellence. Quality Medical is one such agency partnering with all the biomedical departments of all the major hospitals. The professionals at the agency possess comprehensive knowledge and expertise in providing the clients with efficient and timely Abbott Plum A+ service and repair alongside a long like of other equipment as well. As expert of repairing and servicing Ventilators and Infusion Pumps, they are the trusted service center for most of the leading brands in the market.
Quality Medical started their journey in the year 2004, and since the, they have been continuously upgraded themselves to meet the challenges in the industry. Timely delivery and superior servicing have made them the one-stop center to depend on. According to one of their clients, Quality Medical is doing a great job providing quality bio-medical equipment rental, service, and repairs.
The major aim of the Quality Medical is to make biomedical repair and service hassle-free process. They technicians do away with the paperwork and make sure the entire process is done in a hassle-free manner. To simplify the registration process, they also use an advanced cloud based digital portal for the convenience of the customers. This online facility also has remarkably simplified the entire process, enabling the professionals to enjoy uninterrupted communication with the clients. The entire process is error free, time efficient and delivers an instant result.
Find details on their Thoracic equipment repair at http://www.qualitymedicalsouth.com/what-we-do/
About the Company:
Quality Medical is a reputed company offering quality and timely Thoracic maintenance as well as Abbott Plum A+ service and repair. The company came to being in 2004 and offers a quick solution for a wide range of bio-medical equipment repair, service and rental solution.
Source: Quality Medical South