Timely Repair & Service of Infusion Pumps Can Save the Day
Press Release
•
updated: Apr 25, 2017
Regular servicing and repair is an absolute must for the biomedical equipment is an integral part of health care service.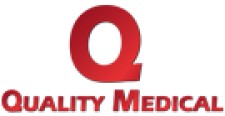 Largo, FL, April 25, 2017 (Newswire.com) - ​The rapid advancement of technology has raised health care services to an advanced height. The arrival of newer equipment and devices has remarkably improved the health care service. To make life easier, there are many companies that play significant role in increasing efficiency and enhancing functionality of health care services of medical institutions and private practitioners. Quality Medical South is one such company that is committed to meet the challenges of the biomedical industry, providing repair & service of infusion pumps, ventilators, and other medical device.
Employing an expert team of professionals and technicians, they company can efficiently monitor devices and other biomedical appliances to enhance and improve the efficiency and functionality of health care services of medical institutions and private practitioners. The expert technicians are factory trained and skilled in handling repair work required for any biomedical equipment. Whether it is ventilators or infusion pumps, they are expert enough in handling such cumbersome task.
Being in the industry for a long time, they have earned a reputation for their quality work, commitment, and dedicated service to their esteemed clients and customers. The are fully equipped to provide comprehensive service ensuring safe treatment of patients. They also provide preventive maintenance to ensure proper functioning of all the essential medical services. While executing the repair and servicing, they attentively follow strict procedural guidelines. The dedicated biomedical team has a major focus on management and maintenance of important medical equipment.
The technicians are highly trained to perfection in performing the required repair task using the various biomedical equipment. They fully understand how important a device can be for the benefit of treatment. Thereby, they strive to fix issues within 3 to 5 days after receiving calls. The customer service care unit is available 24/7. This means they are just a phone call way to deliver their services.
For more information on repair & service of ventilators and other products, visit http://www.qualitymedicalsouth.com/equipment/
About the Company:
Founded in 2004, Quality Medical (QM) has evolved to meet the challenges of the biomedical industry in the 21st century.They are a customer-focused and technology-driven company, committed to supporting the evolving requirements of the healthcare industry. Their goal is to "make biomedical equipment repair and service a non-issue" for their customers.
Source: Quality Medical South