Fanpictor Awarded U.S. Patent for Identification of Selected Mobile Devices in Venues
Press Release
•
updated: Dec 4, 2018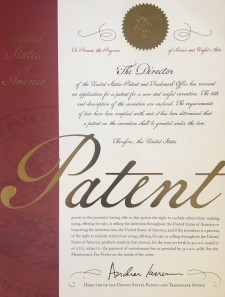 NEW YORK, December 4, 2018 (Newswire.com) - Fanpictor, the technology start-up behind unique digital fan experiences at live events, announced that it has been granted a patent by the U.S. Patent and Trademark Office (USPTO). The patent, designated US 10,064,015 B2, addresses the method of identifying selected mobile devices in sports and live entertainment venues.
Fanpictor is changing the way properties engage their fans on digital channels both in venue and off-site. As sponsors focus on increasing their presence on fan's personal devices and creating authentic experiences, in addition to requiring quantitative insights into their spending, Fanpictor has developed a sterling reputation for delivering both creative and business goals.
Stephan Schuerer, Fanpictor's founder and CEO said: "This is a significant milestone in Fanpictor's growth and development in the U.S. market. We are delighted our technology has been officially validated in the U.S. where fan engagement is an increasingly important objective for properties and their partners alike. We believe this technology will revolutionize the way teams run contests at live events, providing properties with the ability to migrate analog activations onto digital platforms and deliver the ROI data that modern performance-based sponsorship deals demand."
About Fanpictor
Fanpictor is a Swiss, cutting-edge technology company that develops innovative digital and on-site fan engagement solutions for both brands and rights holders. They create thrilling, fan-driven experiences that help build durable links between fans, teams, rights holders and brands. Fanpictor's digital tool-box allows our clients marketing and creative teams to develop unique campaigns specific to a single event or a series of games or concerts and collect commercially validated data to assess the success of their ideas and level of engagement with different demographics. All Fanpictor solutions are 100 percent white label. Fans can access them through a specific event app or they can be embedded within an existing brand, league, venue or team app. To find out more about fan engagement and marketing analytics, please visit https://www.fanpictor.com.
Source: Fanpictor AG