Fanpictor Announces the Dallas Stars as New Client
Press Release
•
updated: Apr 4, 2018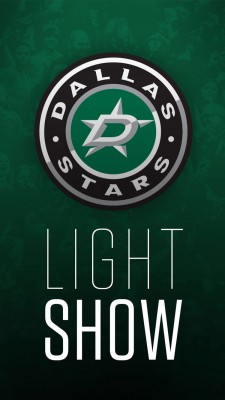 NEW YORK, April 4, 2018 (Newswire.com) - Fanpictor announces it has been selected by the Dallas Stars to provide digital fan engagement solutions during the 2018/19 season at American Airlines Center. Fanpictor created the Dallas Stars Light Show app which fans will download on their smartphones. Each of the 20,000 fans will have the opportunity to win unforgettable experiences using Fanpictor's 'Pulse' technology and participate in 'player introductions' by becoming an individual pixel in incredible light shows, synced to live music. Using Fanpictor's proprietary technology, Acoustic NetworkTM, fan experiences are activated using high-frequency sound waves embedded in game production creative. When the music starts, it's show time!
In addition to Fanpictor's network independent reliability, the Stars decision was driven by Fanpictor's ability to deliver two key business objectives, earned media via social channels and retail outcomes. Fanpictor's technology allows fans to automatically record the show, while they are participating, and prompts them to share the video with #GoStars. At the conclusion of each experience, fans will see an exit screen allowing them to save a 7-ELEVEN coupon directly to their digital wallets, redeemable in retail locations.
Stephan Schuerer, Fanpictor's founder and CEO said: "We are delighted to have earned the trust of one of the NHL's most forward-thinking teams. The Stars look to bring innovation, energy and unforgettable experiences to their events and our digital solutions are a perfect match. We look forward to helping the Stars develop deeper bonds with the fans as they make lasting memories at American Airlines Center."
About Fanpictor
Fanpictor is a Swiss, cutting-edge technology company that develops innovative digital and on-site fan engagement solutions for both brands and rights holders. They create thrilling, fan-driven experiences that help build durable links between fans, teams, rights holders and brands. Fanpictor's digital tool-box allows our clients marketing and creative teams to develop unique campaigns specific to a single event or a series of games or concerts and collect commercially validated data to assess the success of their ideas and level of engagement with different demographics. All Fanpictor solutions are 100 percent white label. Fans can access them through a specific event app or they can be embedded within an existing brand, league, venue or team app.
Source: Fanpictor AG
Related Media