FamiSafe Helps Parents Cope With Kids' Extra Screen Time During the COVID-19 Outbreak
With the recent hue and cry with the COVID-19 outbreak, most schools and offices have shut down for helping prevent the spread of disease. In such cases, kids are having a significantly increased screen time and FamiSafe can come in handy to regulate the exposure.
Press Release
-
updated: Mar 26, 2020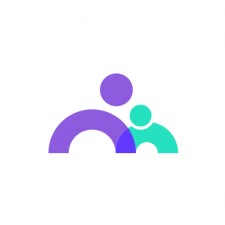 HONG KONG, March 26, 2020 (Newswire.com) - COVID-19 is one of the biggest scares at the moment. It has affected innumerable countries all over the world and owing to the massive scale at which it is spreading, most schools have shut down. Home isolation or quarantine is one of the best ways to break the transmission chain and save more and more people from falling prey to this deadly virus. However, being in quarantine has given children a lot of extra time at home and, subsequently, they are spending extra time over their phones and tablets. 
FamiSafe is one such app that is power-packed with the right kind of features, which has protected 1 million kids worldwide. It offers a detailed activity report and can help in tracking the apps that were installed, used, or even deleted.
Simon, the FamiSafe marketing director, was quoted as saying, "In the current times, when the world as a whole is going through a massive crisis; it is important that we come together to deal with it. With children not going to schools, they would need ways by which they can stay occupied and entertained. With parents being forced to work from home, most of them are allowing their children to spend time over their tablets. It is important to note that quarantine is one of the most effective solutions to prevent the spread of COVID-19."
While it is okay to do so in such times, having apps like FamiSafe can improve the situation radically, and here is a snapshot of some of the features that this really useful app has to offer. 
·        Set reasonable screen time for kids to help them cultivate healthy digital habits.
·        Get automatic alerts when inappropriate content is detected on teens' devices.
·        Block unwanted apps, sites, and channels that could have a bad influence on children. 
·        Track phone activity in the timeline mode to find out the apps that children have used, installed or deleted.
To ensure that during this time of quarantine children don't end up having a bad exposure, here are some of the possible things parents can do:
·        Start an online activity together
·        Explain the perils of wrong exposure in the world of the internet and allow apps like FamiSafe to keep you updated
·        Let them use innovative and constructive apps that are good for learning purposes, and then monitor their app usage discreetly​
FamiSafe is a powerful tool by Wondershare Technology. This is one of the powerful remote monitoring tools for parents to regulate control and monitor the activities of their children in the network world. ​For more information, please visit: https://famisafe.wondershare.com/
Source: FamiSafe
Share:
---
Categories: Parenting
Tags: covid-19 prevention, family locator, FamiSafe parental control, online safety
---