Family Owned Nebraska Star® Beef Produces Natural Angus Beef Products
Press Release
•
Sep 28, 2016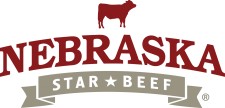 Holdrege, Nebraska, September 28, 2016 (Newswire.com) - ​Nebraska Star® Beef is a Nebraska based, family owned and operated company dedicated to providing the highest quality, premium angus beef. Their generations of experience and one of a kind all natural process covers every humane aspect of breeding, raising, feeding and shipping that results in an ultimate difference in taste, tenderness and overall quality of beef they produce.
​Nebraska Star® Beef's Pure Promise™ quality guarantees that their beef is free of hormones, steroids and antibiotics and that their animals are handled with great care. Some other points that they take very seriously in the production of their beef are detailed below:
Family owned and operated, generations of consistency and integrity
Extended days on premium, natural feed result in superior marbling
All-vegetarian diet for cattle, made with ingredients grown by ​Nebraska Star® Beef and their neighbors
Pasture rotation and environmentally-responsible grazing methods are employed
One of the most technologically advanced cold-storage facilities in the U.S.
All steaks and roasts are cut by artisan butchers in a USDA inspected facility
While Nebraska Star® Beef is relatively new to the retail beef market, their family has made its living in beef for over a century. It's what they do, and they're proud to share their passion with their customers.
Petite Cut Steaks:
Nebraska Star® Beef's Petite Cut steaks aren't just their regular steaks cut thinner to get them to a lighter weight. They use the "primal" or muscle groups that make a certain cut of steak from smaller cattle so that their Petite Cut steaks are smaller in cross section, which means that even though they are lighter, they can cut them thicker. Thicker steaks always cook better than thin ones.
King Cut Steaks:
Nebraska Star® Beef had to talk the big boss into making these, as they are a little extravagant. One of their best restaurant customers asked them for some "special steaks" for an event they were hosting. Their butchers cut these epic steaks, and after having a few themselves, they decided to include them in their standard line up. This is a steak that makes a statement, the King Cut.
Premium Blended Ground Beef:
When Nebraska Star® Beef set out to create their product line, they wanted to create products that are legitimately best in class. When they got to hamburgers, they had to stop and think. Burgers get pigeonholed as "a burger is a burger" but that couldn't be further from the truth.
There are so many factors that go into making the best burger, it would stun most people. From the meat that is included in the grind mix, to the fat/lean ratio, the size of the grind plates and the temperature of the beef when it's being ground. All these things make a difference.
As they studied different cuts of meat being ground certain ways, they began to pick up on trends. Larger muscle groups from Angus cattle – shoulder clods and chuck rolls – had great texture and mouth feel, ground Wagyu beef had this thing called "Umami" which is best described as a rich, savory, mouthwatering taste. But the burgers tended to shrink up a lot. They experimented with blends of lean Angus and Wagyu, which is fattier by nature, and ended up with a burger that stands head and shoulders above any other burger they had tried.
Source: ​Nebraska Star® Beef
Related Media
Tags
Additional Links