Buy Guns and Ammo Now Carries Winchester and Ruger Pistol Ammo Online
Press Release
•
updated: Nov 8, 2016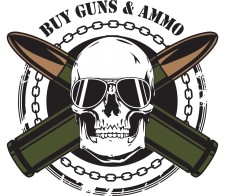 Louisville, KY, November 8, 2016 (Newswire.com) - ​​Buy Guns and Ammo now has Winchester 9mm pistol ammo in stock at their online store. Winchester ammunition was developed to provide excellent performance at an affordable price for the high volume shooter.
Featuring high quality Winchester components, this ammunition delivers outstanding reliability. This ammunition is loaded with a full metal jacket bullet that is known for its positive functioning and exceptional accuracy. On impact, this bullet does not expand and is ideal for target shooting.
Ruger Ammo
Ruger® ARX® ammunition is a licensed product made by PolyCase Ammunition and features PolyCase's patent-pending alloy-polymer bullets, made using the latest in injection molding technology, loaded in traditional high-quality brass. The ARX® SELF-DEFENSE cartridge is the next-generation of personal protection projectile technology due to its range compliant advanced materials, design and exceptional performance. The ARX® is a non-expanding bullet that delivers terminal performance in a completely different way than traditional expanding (hollow-point) bullets. The ARX® features 3 specially engineered arc-shaped grooves which harness the rotational and directional energy of the bullet as it impacts a semi-solid or solid target without expansion, creating massive temporary cavities and resulting in total transfer of energy to intended targets. Due to the bullet profile, the ARX® is "blind" to clothing barriers, even heavy leather and denim. The ARX® thus mitigates several of the inherent disadvantages of hollow-point rounds, such as clogging with debris or clothing, and feed ramp issues. Ruger ARX® cartridges are designed to function all weapons, including large frame handguns, carbines, fully automatic and suppressed weapons, yet due to the uniqueness of the ARX® bullet, it has a low-recoil signature for increased follow-up accuracy in critical self-defense situations.
Additional Calibers and Brands
They also offer many other popular calibers of pistol ammo including .45 Auto, .380 Auto, .38 Special and .357 Magnum. Brands they carry in these calibers are PolyCase, XCaliber, and G2 Research brand ammo.
Shipping
Buy Guns and Ammo customers can place an order online for ammo and have it delivered directly to their doorstep. They offer flat rate shipping starting $12.99 for orders weighing less than 25 pounds. All ammo ordered online is shipping via FedEx Ground or UPS Ground.
Source: Buy Guns and Ammo
Related Media
Tags