Evluma Adds More Powerful Options to Its Growing Line of Low-Glare Roadway Luminaires
Press Release
•
Feb 16, 2023
LED Street and Area Lighting Manufacturer Evluma launches the new 80-100w RoadMax RX1 models, adding more power and versatility to its innovative roadway lighting platform.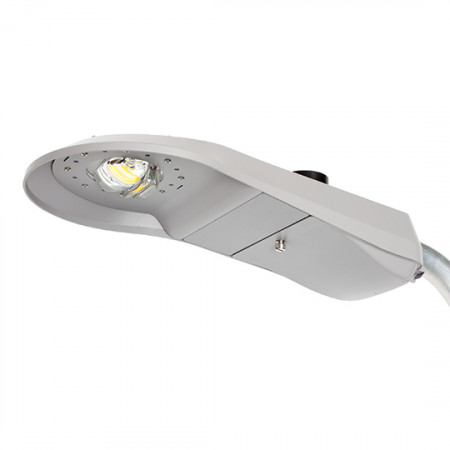 RENTON, Wash., February 16, 2023 (Newswire.com) - LED lighting manufacturer Evluma announces the launch of the 80-100w RoadMax RX1, which can replace legacy HID cobraheads up to 200w. The RoadMax RX1 is the first model in Evluma's new LED roadway lighting portfolio, and it was designed with RP-8-21 roadway requirements in mind. The unique optical design offers a combination of roadway performance and glare control that is unprecedented in the industry.
"RoadMax is the result of Evluma continuing to ask questions about our customers' lighting needs and listening to the answers," stated VP of Sales & Marketing, David Tanonis. "We're applying our engineering expertise to solve roadway lighting challenges in new ways."
Evluma began shipping 30-70w RX1 last spring. With the addition of these new models, RoadMax now offers a complete range of wattages for smaller roadway luminaires, designed to replace HPS luminaires up to 250w.
CEO Don Vendetti notes, "This release really completes the lumen package for the RX1 and gives our customers more powerful and flexible options for their roadway applications. It delivers lots of lumens, in a compact package, at an approachable price—all without compromising the quality of the light delivered."
The RoadMax line offers multiple luminaire configurations for Type II, Type III and Type V, all with zero-uplight (U0). Additional features, such as a field adjustable wattage selector (FAO), light trespass shields and a choice of photocontrol sockets, are available. RoadMax also offers several signature Evluma features that are unique in the industry, including PhotoControl Failsafe, ConnectLED Bluetooth control, and an integrated photocontrol. Evluma's comprehensive 10-year warranty and signature 20kV/10kA surge protection come standard with every model.
National Sales Director Chris Lubeck, who joined Evluma in November 2022, added, "This is exactly what makes Evluma an exciting player in the industry. It demonstrates our deep customer focus and drive to innovate."
Evluma will continue to expand the RoadMax with the larger and more powerful RX2 and RX3 models, which will replace legacy HID cobraheads up to 250w and 400w, respectively.
Source: Evluma
Related Files