EverSpark Announces New CEO, Says Goodbye to Co-Founder
Press Release
•
updated: Oct 27, 2020
EverSpark Interactive, the Atlanta-based Internet marketing company, announces Moe Shahzad as CEO.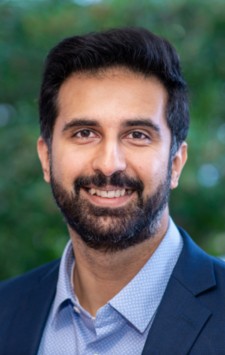 ATLANTA, October 27, 2020 (Newswire.com) - EverSpark Interactive, the Atlanta-based internet marketing company, is proud to announce Moe Shahzad as owner and CEO as former CEO Chris Watson steps down. Shahzad's vision to grow EverSpark as the nation's top legal marketing firm has been years in the making as he and the team at EverSpark work to expand with new clients and territories.
Shahzad, 35, of Cumming, GA, began as the Chief Technical Officer at EverSpark in 2010, and Watson, 52, of Decatur, led the company to its current highest and longest-sustained period of growth.
Of the announcement, Shahzad said, "I couldn't be more excited. Not only are more law firms reaching out to us to learn about SEO and implementing our strategies, but more importantly, our current clients are seeing growth through SEO that they have never seen.
"What gives me confidence is that we have an excellent team. Unlike other firms, every staff member at EverSpark is an SEO expert. I know that on each pitch and each client call, my team can deliver, whether it's from building up a new website, writing the best content or creating the best SEO strategy for our clients. I couldn't be more excited for the future of this company."
Shahzad's appointment is concurrent with Watson's decision to resign his position as CRO. Watson, together with Jason Hennessey and Dave Hallock, founded EverSpark Interactive in 2009 and helped the company grow in the digital marketing industry.
The decision to name Shahzad as owner and CEO is founded in his determination to lead clients on paths to exponential growth using best digital marketing practices. Shahzad has:
Grown EverSpark's revenue by 30% since he took over as CEO.

Led the company in helping over 200 law firms with best SEO practices, web design, content marketing and case management system integration.

Announced goals for 2021 of working with major law firms in each state, helping them dominate their market through both organic and paid traffic.
###
About EverSpark Interactive: Founded in Atlanta in 2009, EverSpark is a full-service digital marketing agency with a full gamut of data-driven services. Clients include major players in the legal, health care, finance, retail, and tech industries throughout the country.
As analytical thinkers and creative strategists, team members at EverSpark place a strong emphasis on educating clients and adapting within the industry to exceed expectations of what an SEO company can do. Visit EverSpark (https://www.eversparkinteractive.com/) to learn more.
Emily Warner
(864) 980-1125
emily@eversparkinteractive.com
Source: EverSpark Interactive