Etta B. Harbin's New Book, 'Extending the Scepter of Forgiveness' is an Insightful Read About Understanding the Act of Mercy and Forgiveness
Recent release "Extending the Scepter of Forgiveness" from Covenant Books author Etta B. Harbin is an interesting book that talks about the dilemma whether to forgive or not to forgive, and how it affects the offenders and the ones who forgive.
Press Release
-
updated: May 4, 2021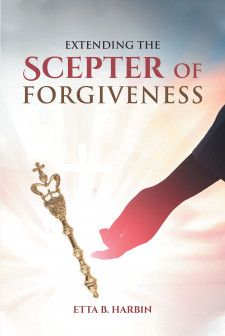 MIRAMAR, Fla., May 4, 2021 (Newswire.com) - Etta B. Harbin, a native Floridian, a pastor of Mishkan T'Hillah Worship Center, and a mother of three, has completed her new book, "Extending the Scepter of Forgiveness": a thought-provoking account about the purpose of forgiveness and granting forgiveness according to the God-ordained method.
Etta writes, "To forgive or not to forgive is a dilemma that should not exist in Christendom. Some Christians have normalized the granting of forgiveness like an Oprah Winfrey giveaway in which everyone gets forgiveness based solely on the generosity of the giver. Others refuse to forgive even in the presence of irrefutable evidence that supports the accused's innocence. Still others grant forgiveness based merely on how they feel about the offender. If they are a friend, if they are from the right neighborhood, if they are a person of means, or if the offender is in a position to advance their career, then the offenses will be forgiven with a smile. Finally, there are those who grant forgiveness based solely on the erroneous belief that God requires them to do so regardless of the action or inaction of the offender.
None of the above is consistent with God's plan or purpose for the granting of forgiveness. Therefore, Christendom has no uniform standard of granting forgiveness because they have ignored God's prototype and established their own. The granting of forgiveness, when applied outside of God's procedure, can possibly result in irreparable harm to offenders and only feigned forgiveness on the part of the offended. Across denominational lines, Christendom must adopt and adapt herself to the sole God-ordained method for extending the scepter of forgiveness."
Published by Covenant Books of Murrells Inlet, South Carolina, Etta B. Harbin's new book is an informative and helpful tool that allows readers to better understand the meaning of forgiveness and the basis of granting forgiveness towards the offenders.
Readers can purchase "Extending the Scepter of Forgiveness" at bookstores everywhere, or online at the Apple iTunes store, Amazon, or Barnes & Noble.
Covenant books is an international Christian owned and operated publishing house based in Murrells Inlet, South Carolina. Covenant Books specializes in all genres of work which appeal to the Christian market. For additional information or media inquiries, contact Covenant Books at 843-507-8373.   
Source: Covenant Books
Share:
---
Categories: Books
Tags: "Extending the Scepter of Forgiveness", Covenant Books, Etta B. Harbin
---