eShipGlobal Helping International Students Live and Study in the US
Press Release
•
updated: Feb 25, 2018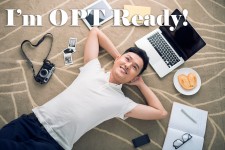 DALLAS, February 25, 2018 (Newswire.com) - The U.S. is home to over a million international students with almost 300,000 entering every year and 176,000 actively working in the U.S. International students are a big benefit to the U.S., attributing about $39 billion to the economy. Universities around the country actively recruit and market to international students, hoping to bring in even more students to the U.S.
eShipGlobal has been helping international students for many years through the use of their UEMS solution. It helps universities quickly and accurately ship the student's I-20 and other critical documents that are necessary for them to enter and study in the U.S.
Success is no accident. It is hard work, perseverance, learning, studying, sacrifice and most of all, love of what you are doing or learning to do.

Pele, Athlete
However, entering the country is just one part of a very long journey. To help international students further, eShipGlobal launched the initiative CollegeThink. CollegeThink is the umbrella initiative for the many student-focused services that eShipGlobal offers international students: from resources through business partnerships to CollegeThink's online international students' community UEMSConnect.
The most recent expansion to CollegeThink is the job search site. This job search site is just for international students and is designed to help students on OPT or other work-related programs to find jobs with companies willing to hire international students. It is a free job search site, for both job seekers and employers. Students can search through jobs, upload resumes and apply to jobs through the platform.
The process to apply for OPT is expensive and time-consuming, especially if something unexpected happens. There is a fee of about $400 that the students must include within their I-765/OPT packet that is mailed to the United States Citizenship and Immigration Services (USCIS). With all the important documents and money contained in the packet, it is important that the package is delivered successfully.
One way students can have reliable shipping while saving money is to ship their OPT applications through the UEMS solution. In 2017, eShipGlobal added OPT shipping to their UEMS solution, allowing students to easily ship to the USCIS office, using reliable and trusted carriers like UPS and FedEx. Students will also save money with discounted shipping rates and carrier comparison. In addition, eShipGlobal is partnering with recruitment agencies to help international students find jobs. Students who ship through UEMS will have the opportunity, free-of-charge, to have their resume sent out to respective agencies*.
Studying in the U.S. is just the start of an international student's journey, one that does not always end after graduation. In fact, it could be the start of a new life in the U.S.
Saul Severe
Marketing Management
ssevere@eshipglobal.com
eShipGlobal Inc.
18111 Preston Rd. Suite 650
Dallas, TX 75252
972-518-1775 (voice) Ext 121
972-518-1765 (Fax)
*Some limitations - see website for details
Source: eShipGlobal
Related Media
Tags
Additional Links