ePIC Blockchain Appoints Henry Quan as Chief Executive Officer
Press Release
-
updated: Jul 11, 2018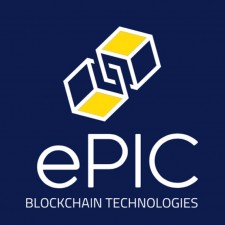 TORONTO, July 11, 2018 (Newswire.com) - ePIC Blockchain Technologies Inc., providers of semiconductors and IP for blockchain protocols and decentralized computing, today announced the appointment of Henry Quan as its new CEO (Chief Executive Officer).
"Henry brings a wealth of semiconductor and business experience to ePIC," said Scott Howard, co-founder of ePIC Blockchain. "Henry will lead ePIC into its next phase of development providing his leadership and expertise in product delivery."
Prior to joining ePIC, Mr. Quan worked with the venture and start-up community in various roles. Most importantly, Henry served in critical roles at ATI Technologies Inc. as the senior executive for marketing, product and corporate development. As VP Corporate Development, Henry was instrumental in ATI's growth as a world leader in GPU semiconductors with over $2 billion in annual sales and ATI's acquisition by AMD for $5.4 billion.
"I'm excited to join the ePIC team," Henry adds. "The blockchain market is prime for significant semiconductor technology advancement and strong growth. It's reminiscent of the opportunities in the graphics market that fueled ATI's hypergrowth."
About ePIC Blockchain Technologies Inc.
ePIC is a startup company in the blockchain semiconductor marketplace; developing the critical hardware to drive the expansion of decentralized computing and blockchain protocols. Launching its first-generation Blockchain Accelerator Chip in 2018 with 2x the current market standard hashing power and up to 1,000x faster than GPUs (Graphics Processing Unit), ePIC is poised to be a core technology partner to the cryptocurrency mining industry.
For further information, please contact:
ePIC Blockchain Technologies Inc.
ir@epicblockchain.io
Source: ePIC Blockchain Technologies Inc.
Share:
---
Categories: Engineering
Tags: ASIC, blockchain, CEO, semiconductors, startups
---