Employment Law Expert to Keep an Eye On: Avensure Provides Legal, Health & Safety Advice
Employment Law and Health & Safety, how can that be exciting? - Meet the ultimate team that makes a difference.
Press Release
-
updated: Dec 10, 2018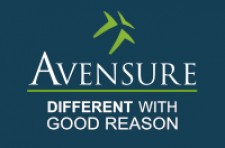 MANCHESTER, England, December 10, 2018 (Newswire.com) - Commencing in 2012, Avensure Ltd started with a small office in Putney, with a passion for delivering a unique and unrivalled support service for UK SME businesses. In 6 years, Avensure Ltd has now grown to employing 86 staff with a head office in Manchester City Centre, providing a unique product that focuses wholeheartedly on the customer and ensuring their businesses are supported and protected.
From its inception, Avensure Ltd has built a service and product offering that is based on building trust through action. As a service provider, its staff and their expertise are the heartbeat of the company, so it uses the best brains and qualifications in the industry and motivates and supports its employees to ensure maximum results are delivered for its clients.
This different and unique approach has proven itself to be so effective that it has led to a client base of over 3000 UK SME's who rely on its service on a day to day basis.
Their CEO, Chris Garner said: "It's the caring and meaningful relationships that we build with businesses and their Directors that has given us our success. However, those relationships only last if you are the best and offer the best quality of advice and support. Couple both attributes together effectively and consistently and you make a real difference to business performance and success plus you create a product that people don't just want, but they genuinely can't live without."
Avensure Ltd listens to its clients through active feedback and genuine trust led communication which is continually fed back into its strategy, thinking and service to provide an ever-evolving service that keeps improving organically. This way of working is very effective and the results speak for themselves.
Providing employment law and health & safety is an essential part of every business and meeting these legal requirements is critical. Avensure Ltd sees this not just as a requirement but an opportunity to not just provide a great service but use these laws to enhance its client's performance and better their staff's happiness and motivation. This leads to increase productivity, less turnover of staff, a safer and more protected working environment and enhanced profitability and security in, what is today, a very demanding a risk heavy business landscape.
For more details, visit https://www.avensure.com/
Avensure Ltd
South Central, 11 Peter St, Manchester M2 5QR, UK
0330 100 8705
Source: Avensure Ltd
Share:
---
Categories: Legal Services
Tags: Avensure Ltd, Chris Garner, Employment Law, Health and Safety
---