Avensure Implement Feefo to Handle Avensure Reviews and Ratings
Avensure Ltd is pleased to announce the implementation of Feefo for transparent customer reviews and continued growth.
Press Release
-
updated: Nov 7, 2018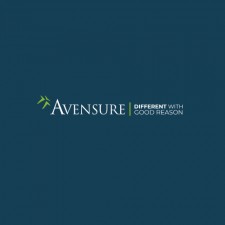 MANCHESTER, England, November 7, 2018 (Newswire.com) - Avensure Ltd, the leading outsourced employment law, health and safety, and human resource company, is proud to announce that it plans to integrate Feefo reviews on its website.
According to Founder & CEO Chris Garner, Feefo, unlike Trustpilot which is an open platform that is open to manipulation and often displays non-genuine reviews, is a closed platform. Feefo allows reviews to be given only by people who are invited to write reviews. This means that you can see completely genuine reviews.
"Honest and transparent customer feedback is the only way a company can genuinely review and improve its services. Our customers are the heartbeat of our organisation, and Feefo not only allows us to receive the information we need to maintain the highest levels of service but also gives our clients the confidence that their voice is heard and that we act quickly, responsibly and proactively to their concerns, constructive criticism and praise," Chris added.
By implementing Feefo, Avensure Ltd would like to provide existing clients with the chance to review the company's services on a case by case basis. The company can then use Feefo reviews and graphics on their own website so that prospective clients can see how current clients rate Avensure Ltd's service.
Further, Feefo gives Avensure Ltd the opportunity to directly respond to client's comments right within the Feefo interface. Once Avensure Ltd reaches 150 reviews, the company will receive a Google AdWords discount and star ratings will dynamically pull into the company's text ads for added exposure and feedback.
By using the Feefo interface and review system, Avensure Ltd is sure that it will increase the likelihood that issues customers raise will be dealt with at the highest possible level. The system also aims to allow prospects to see genuine client reviews before signing a contract with the company, adding to their policy of honesty and transparency.
As for negative reviews, Avensure Ltd aims to openly and honestly investigate any negative feedback, accept blame where necessary, and continue being as transparent as possible.
Overall, Avensure Ltd continues to create open and honest dealings with clients and prospects as the leading company in their field. It is important, says a company representative, the client opinions and reviews are taken into account for continued growth and progress.
Visit Avensure Ltd at https://www.avensure.com for more information.
Avensure Ltd
South Central, 11 Peter St, Manchester M2 5QR, UK
0330 100 8705
Source: Avensure Ltd
Share:
---
Categories: Legal Services
Tags: Avensure Ltd, Chris Garner, employment law, Feefo, health and safety, human resource
---