Elevate Outdoor Collective Announces Jon Roy as Global Chief Marketing Officer
Press Release
•
Dec 13, 2022
Joins global leadership team to unleash the love of the outdoors through cultural marketing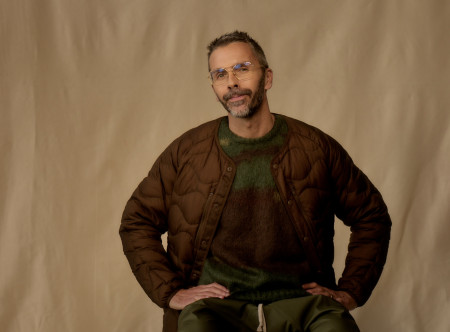 SEATTLE, December 13, 2022 (Newswire.com) - Elevate Outdoor Collective ("EOC") announced today that Jon Roy has joined the company as Chief Marketing Officer, where he will use his background in action sports to unleash the love of the outdoors through the power of cultural marketing across the global collection of brands. These include K2 Skis, K2 Snowboarding, Völk Skis, Marker Bindings, Dalbello Boots, Ride Snowboards, LINE Skis, Backcountry Access, Atlas Snowshoes, Tubbs Snowshoes, Madshus, and K2 Skate.
Prior to joining EOC, Roy served as Vice President, Global Energy Brand Marketing at Converse, where he led collaborative product and experience executions to create brand "heat" and awareness in global and local communities as well as drive new consumer acquisition, engagement, and revenue.
"Jon is a great addition to the team and expectations are high. He brings a strong leadership background, great aesthetic, and modern visionary approach to his craft," said John Colonna, CEO, EOC. "Jon's experience from marketing to product to retail is exactly what we need to stay competitive as we shift to a global matrix with functional leadership at the senior level across Elevate's global collection of brands."
A strategic, creative, and trusted marketing executive, Jon has more than 25 years of extensive global experience at the intersection of brand, product, technology and culture, holding various marketing roles at Nike and Converse. He brings a holistic perspective to his work as a storyteller and disruptor of core product segments. Prior roles at Converse have included Global Director of Energy Skate Apparel, Global Brand Design Director, Retail Design & Experience. At Nike, he helped define the Nike 21 Mercer Flagship & ID Bespoke experience. Jon brings an entrepreneurial streak to his work, having co-founded pioneering retail experiences with Concepts in Cambridge, Rival in NYC, and School + Jackson, a multidisciplinary design studio in Portland, Oregon.
"The EOC collection of brands, many of which I have personal, emotional, and cultural connections to, have been core to some of my favorite memories with friends in the outdoors," said Jon. "I'm looking forward to working with the team, building on the solid foundation they established, and accelerating our brands' momentum by driving consumer-centric plans that elevate brand awareness, love, and consumer engagement through the lens of culture and the outdoors."
Jon lives in Harvard, MA, and earned his B.A. at Suffolk University in Sociology. Jon appreciates a true work-life balance that he views as essential to every marketer and creative. When not working, you will find him spending time with his wife Cristine, daughter Clementine and their bunny Cedar either in the kitchen cooking or in the great outdoors snowboarding, hiking, snowshoeing, or camping.
About Elevate Outdoor Collective:
Elevate Outdoor Collective is an alliance of iconic outdoor and winter sports brands with a specialized focus on skiing, snowboarding and snowshoeing. With each unique brand maintaining its own individual points of view and driving independent innovation, the Collective is fueled with the strength of world-class development facilities and engineers, global distribution channels and committed outdoor lifestyle enthusiasts and experts. For more, please visit K2 Skis, K2 Snowboarding, Marker, Dalbello, Völkl, RIDE Snowboards, LINE Skis, Backcountry Access, Atlas Snow Shoe Co., Tubbs Snowshoes, Madshus and K2 Skates.
Source: Elevate Outdoor Collective
Related Media