Eileen Manning, CEO of the Event Group, Honored With Enterprising Women of the Year Award
Press Release
•
updated: Apr 5, 2017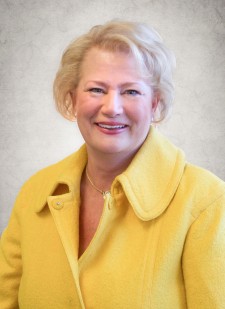 FORT LAUDERDALE, Fla., April 5, 2017 (Newswire.com) - The Event Group, Incorporated, a marketing and event management firm that will celebrate its 20th Anniversary on April 7, is pleased to announce that founder and CEO Eileen Manning has received the Enterprising Women of the Year award from Enterprising Women magazine.
The Enterprising Women of the Year Awards are an annual tribute to the world's top women entrepreneurs. Honorees were recognized at the 15th Annual Enterprising Women of the Year Awards Celebration & Conference during a gala dinner at the Ritz-Carlton Fort Lauderdale on April 4. Enterprising Women magazine is distributed in 180 countries and attendees for this year's ceremony represented 11 different countries.
I'm honored to receive this award, especially during the same week that The Event Group turns 20.

Eileen Manning, CEO of The Event Group, Incorporated
In addition to leading fast-growth businesses, nominees must demonstrate that they mentor or actively support other women and girls involved in entrepreneurship and serve as leaders in their communities.
"I'm honored to receive this award, especially during the same week that The Event Group turns 20," Manning said. "I'm extremely proud and thankful for the recognition and this milestone anniversary."
Manning said one of the best parts of her experience was getting to see two young female scholarship recipients from Minnesota attend the conference and interact with the honorees.
"It was extra special to see two talented young women able to participate and get exposure to what some amazing women entrepreneurs have accomplished," said Manning.
Scholarship winners normally need to be in high school, but because of their accomplishments in STEM activities, an exception was made for eighth-grade twins Casey Hanson-Rosenberg and Morgan Hanson-Rosenberg of Great River School in St. Paul, Minn.
Manning's own career began at an early age at advertising firm Campbell-Mithun-Esty, where she spent two formative years before leaving to join Prudential Financial in 1980. While at Prudential, Eileen was responsible for taking a little-known Creative Department and turning it into an award-winning, sought after production facility for both internal and external creative production. She also staged hundreds of meetings — with from 20 to 5,000 attendees — all across the U.S. and Canada.
In 1997, she founded The Event Group, Incorporated. Based on her experience with both marketing production and event logistics, Eileen wanted to create a firm where the two departments could work together seamlessly under one roof. Today, the Event Group is a full-service event production and marketing agency, focused on staging corporate conferences, meetings and trade shows around the world.
Eileen has had the opportunity over the years to get involved with several causes she is passionate about. She helped establish and mentored the Breast Cancer Awareness Association, a 501c3 devoted to providing breast cancer education to women and the underserved community. For many years, Eileen sat on the Board for the Twin Cities Opera Guild and has assisted in raising hundreds of thousands of dollars for this nonprofit to provide musical education and training since 2000. She is also a strong proponent of STEM education and has organized and funded scholarships and other opportunities for students to get involved in the events she produces.
Outside the office, Eileen is an avid boater and world traveler who has captained her boat from Minnesota to the Gulf of Mexico and visited all 50 states and 50 countries by her 50th birthday.
About The Event Group, Incorporated
The Event Group, Incorporated, based in Minneapolis, MN, is a full-service event production and marketing agency focused on corporate events, global marketing, production, and strategic planning. The Event Group provides a fresh, innovative approach, blending its enthusiasm and expertise with your corporate objectives, resulting in strategic ROI — all executed brilliantly! Learn more at plantoastound.com.
Source: The Event Group, Incorporated
Related Media
Additional Links