DriSteem Presenting at 2017 Montana Joint Engineers Conference
Press Release
•
updated: Oct 13, 2017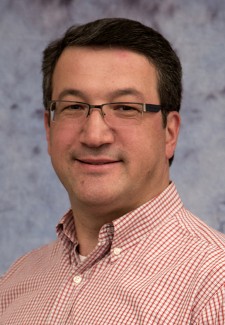 Eden Prairie, MN, October 13, 2017 (Newswire.com) - DRI-STEEM Corporation (DriSteem), a leading manufacturer of humidification, evaporative cooling, and water treatment systems, is pleased to announce that Sukru Erisgen, Director of Engineering at DriSteem, will be presenting at the 2017 Joint Engineers Conference.
Erisgen will present "Health and Humidity" on November 2, 2017, from 1:15pm to 2:45pm at the conference in Helena, Montana. This presentation is sponsored by ASHRAE, the American Society of Heating, Refrigerating and Air-Conditioning Engineers, and introduces recent evidence that shows the link between indoor air humidity levels and occupant health.
Attendees can expect to gain in-depth knowledge on the effects of humidity levels on occupants and the benefits of maintaining humidity levels year round. This presentation will also cover the practical aspects of humidification and explain some of the technologies available to help building owners maintain humidity levels.
Erisgen has been an engineering leader in Refrigeration and HVAC industry for 27 years. Currently, he is a Chairman and voting member on various ASHRAE and AHRI committees. He has earned an M.S. degree in Engineering Management and a B.S. degree in Electrical and Electronics Engineering. He holds six patents. Previously, he worked for Munters, DRS Marlo Coil, and Tecumseh Products. In his current position at DriSteem, he directs the engineering department in the pursuit of breakthroughs in humidification.
About DriSteem
DriSteem is a premier provider of humidification, evaporative cooling, and water treatment solutions for commercial and industrial applications. DriSteem offers custom systems for critical indoor environments such as health care, data centers, and other facilities requiring precise control of moisture and cooling in the air.
DriSteem's 50-year history of development and innovation has resulted in multiple patented designs that not only meet, but anticipate, customers' unique needs. DriSteem is a subsidiary of Research Products Corporation, manufacturer of Aprilaire®, the leading residential humidifier brand, as well as air cleaners, heat-recovery systems and HVAC accessories. Visit DriSteem at www.dristeem.com.
About the 2017 Joint Engineers Conference
The 2017 Joint Engineers Conference is being held from November 1-3, 2017 in Helena, Montana. This conference offers over 60 course sessions within topic tracks including Power, Civil, Structural, Transportation, Management, Mechanical, and Construction. Learn more at jecregistration.com.
###
Source: DriSteem