DriSteem Appoints New Regional Sales Manager for Canada and Northern United States
Press Release
•
Jun 24, 2015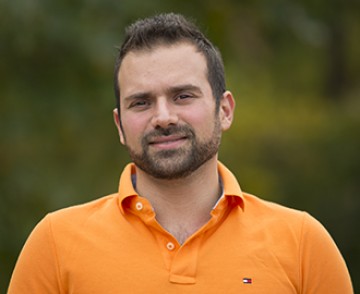 Eden Prairie, MN, June 24, 2015 (Newswire.com) - DRI-STEEM Corporation (DriSteem) is pleased to announce the appointment of Rony Abi-Nahed as its new Regional Sales Manager supporting all of Canada as well as some areas in the northern United States. Rony's expertise is built on an engineering background and six years of experience as Nortec Product Manager for the Master Group in Canada.
Rony acts as an advocate for reps in his territory, providing technical knowledge, application support, and assistance with the ordering process. His primary objective as Regional Sales Manager is to make it easy to do business with DriSteem.
Rony comments "I am excited to start a new challenge at DriSteem and look forward to working with the team. I am fortunate to be joining such a respected company that prides itself on top quality."
Nick Ibarra, Director of Sales, said "Rony's wealth of experience and industry knowledge has already made him a key addition to the DriSteem family. His appointment is part of our commitment to providing the best customer experience in our industry. While working at the Master Group, Rony learned to appreciate the importance of the manufacturer/rep relationship, and his clear dedication to the reps will continue to make it easier for them to do business with DriSteem."
About DriSteem
DriSteem is a premier provider of humidification, evaporative cooling, and water treatment solutions for commercial and industrial applications. DriSteem offers custom systems for critical indoor environments such as health care, data centers, and other facilities requiring precise control of moisture and cooling in the air.
DriSteem's 50-year history of development and innovation has resulted in multiple patented designs that not only meet, but anticipate, customers' unique needs. DriSteem is a subsidiary of Research Products Corporation, manufacturer of AprilaireÒ, the leading residential humidifier brand, as well as air cleaners, heat-recovery systems and HVAC accessories. Visit DriSteem at www.dristeem.com.