Dr. Vilma I. Torres Has Been Recognized Among the Top in Her Industry by the Expert Network©
The Expert Network celebrates its newest member, Dr. Vilma I. Torres
Press Release
-
updated: Jun 15, 2017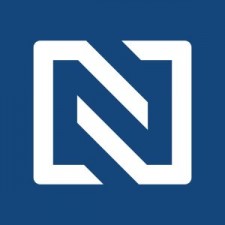 Cleveland, OH, June 15, 2017 (Newswire.com) -  Dr. Vilma I. Torres, Board Certified Cardiologist & Electrophysiologist, MetroHealth Medical Center, has joined The Expert Network©, an invitation-only service for distinguished professionals. Dr. Torres has been chosen as a Distinguished Doctor™ based on peer reviews and ratings, numerous recognitions, and accomplishments achieved throughout her career.
Dr. Torres outshines others in her field due to her extensive educational background, recognitions, and career longevity. She earned her medical degree from State University of New York at Stonybrook and then moved out west where she completed her internship and medical residency at Loma Linda University in California. Dr. Torres followed this with a cardiology fellowship at Albert Einstein College of Medicine's Jacobi Medical Center.
With over 30 years dedicated to medicine, Dr. Torres brings a wealth of knowledge to her industry and, in particular, to her area of expertise, cardiology. When asked why she decided to pursue a career in this specialty, Dr. Torres said:
"When I was twelve years old, my mother had heart disease and we moved from Puerto Rico, where I was born, so that she could have heart surgery. She ended up having two heart surgeries—which were at that point considered pioneer surgeries—done by a South African surgeon. I was the fastest one in my family to learn English, so I spent my days and nights next to her translating and studying. I became enamored with her rheumatic fever and atrial fibrillation, which is why I'm deeply passionate about that to this very day. I simply wanted to fix her and find her a cure. Sadly, she died at forty-five."
Since completing her training, Dr. Torres has established herself as a preeminent expert in atrial fibrillation. Today, atrial fibrillation, or A-Fib, is one of the most common forms of arrhythmia in the United States, currently affecting somewhere between seven to ten million Americans. Having seen the damage A-Fib can cause, Dr. Torres has dedicated her career to helping patients avoid the same tragic fate that befell her mother. She currently practices with MetroHealth Medical Center where she provides patients with treatment for a wide range of arrhythmias, with a special focus on heart failure management, implantable devices, and atrial fibrillation. She is also a full Professor of Medicine at Case Western Reserve School of Medicine.
As a thought-leader in her specialty, Dr. Torres keeps her practice operating at the forefront of new arrhythmio-therapies. Recently, she has been focusing on how to best prevent strokes in A-Fib patients, a common occurrence among people with the condition. Dr. Torres has sought to approach this problem using both cutting-edge detection methods as well as preventative treatments. She noted:
"One of the goals is trying to capture atrial fibrillation patients at risk for stroke in a more preventative fashion with special implantable devices called loop recorders. They're approved by the FDA, but there is still a significant number of patients whose diagnosis is not made on time. Furthermore, you can use anticoagulants to prevent stroke for many patients with A-Fib. Of course, the major risk with anti­coagulants is excessive bleeding, so you're always balancing the risk of bleeding versus the risk of a stroke. But as a colleague states, you can transfuse blood but you cannot transfuse brain. So the bottom line is that you want to protect that patient's brain, even if that means accepting a higher risk."
Dr. Torres is a member of the American Heart Association and a fellow of the American College of Cardiology and the Heart Rhythm Society.
For more information, visit Dr. Torres's profile on the Expert Network here: https://expertnetwork.co/members/vilma-i-torres,-md,-facc,-fhrs/2975ec2a09bee345
The Expert Network© has written this news release with approval and/or contributions from Dr. Vilma I. Torres. The Expert Network© is an invitation-only reputation management service that is dedicated to helping professionals stand out, network, and gain a competitive edge. The Expert Network selects a limited number of professionals based on their individual recognitions and history of personal excellence.
Source: The Expert Network©
Share:
---
Categories: Cardiology Heart Disease, Medicine and Healthcare
Tags: Distinguished Doctor, Dr. Vilma I. Torres, Expert, Medicine, Ohio, Professional Excellence, The Expert Network
---