Dr. Susan S. Wilder Has Been Recognized Among the Top in Her Industry by the Expert Network©
The Expert Network© celebrates its newest member, Dr. Susan S. Wilder
Press Release
-
updated: Feb 20, 2017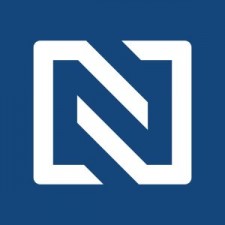 Scottsdale, AZ, December 6, 2016 (Newswire.com) - Dr. Susan S. Wilder, Founder & Chief Executive Officer of LifeScape Medical Associates & LifeScape Premier, has joined The Expert Network©, an invitation-only service for distinguished professionals. Dr. Wilder has been chosen as a Distinguished Doctor™ based on peer reviews and ratings, numerous recognitions, and accomplishments achieved throughout her career.
Dr. Wilder outshines others in her field due to her extensive educational background, recognitions, and career longevity. After receiving her Bachelors of Arts in Biology and Psychology from Washington University in St. Louis, Missouri and her medical degree from The George Washington University in Washington, DC, Dr. Wilder went on to complete her residency at the United States Air Force's Malcolm Grow Medical Center.
With 25 years dedicated to medicine, Dr. Wilder brings a wealth of knowledge to her industry and, in particular, to her area of expertise, Family Medicine. When asked why she decided to pursue a career in medicine, Dr. Wilder said:
"My family experienced major health challenges when I was young, including a severely disabled brother. Back then, we had an old school general practitioner who delivered all of us and cared for four generations of my family. He was my role-model, especially in medicine where care is parsed out to an '-ologist' for every body part. In Family Medicine, the whole patient and family are the focus, rather than a disease or an organ system. Seeing how he helped my family when we faced these challenges inspired me to seek a career in medicine."
Today, Dr. Wilder is a foremost expert in concierge Family Medicine. By using a fairly novel approach, she is able to identify the root causes of chronic disease and their reversal. In addition to teaching medical students at The University of Arizona and Southwest College of Naturopathic Medicine & Health Sciences, Dr. Wilder's is the founder and Chief Executive Officer of LifeScape Medical Associates and LifeScape Premier.
As a thought-leader in her specialty, Dr. Wilder has always kept a watchful eye on prevailing trends. In particular, she has noticed that medicine in the United States has become treatment focused, rather than placing an emphasis on prevention. She noted:
"It starts when you're young. Your health starts before you're born and we focus on preconception, toxicity issues and nutritional issues. It's a work in progress, but the problem is that American medicine is rescue focus. We will wait until you have a problem and then we'll try to deal with it and to me that's a travesty. We actually should be fixing chronic disease and preventing it rather than just trying to managing it."
Dr. Wilder is a member of the American Academy of Family Physicians and the Institute for Functional Medicine, past president of the Arizona Academy of Family Physicians, and serves on the Board of Directors of the Arizona Foundation for Women. She has received numerous awards and honors over the course of her career, including having been named to Concierge Medicine's 21 "Top Doctors in Concierge Medicine" and listed among the nation's top Family Physicians by the Consumers Research Council, the Center for the Study of Services, and Best Doctors.
For more information, visit Dr. Wilder's profile on the Expert Network here: http://expertnetwork.co/members/susan-s-wilder,-md/01b1a43225b39c65
The Expert Network© has written this news release with approval and/or contributions from Dr. Susan S. Wilder. The Expert Network© is an invitation-only reputation management service that is dedicated to helping professionals stand out, network, and gain a competitive edge. The Expert Network© selects a limited number of professionals based on their individual recognitions and history of personal excellence.
Source: The Expert Network©
Share:
---
Categories: Medicine and Healthcare, Family Medicine
Tags: Arizona, Distinguished Doctor, Dr. Susan S. Wilder, Expert, Medicine, Professional Excellence, The Expert Network
---