Dr. Steven R. Gerst: With 5G, Narrow-Band Connected Medical Devices, Home Security Companies May Become the Dominant Providers of Secure, HIPAA Compliant Digital Medicine and Remote Patient Monitoring Under MACRA, MIPS and APM Legislative Initiatives
Press Release
•
Sep 6, 2016
Dr. Steven Gerst, an expert in the field of Health Informatics, shares the latest information about the rapid growth of Telemedicine and Remote Patient Monitoring (RPM) and how they are changing American healthcare. Visit: http://stevenrgerst.com for more information.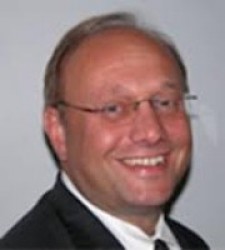 Fort Lauderdale, FL, September 6, 2016 (Newswire.com) - ​The Internet of Things (IOT), or as it is now known in healthcare, the Internet of Healthcare Things (IOHT) is comprised of the very latest, modern advancements that include web enabled medical devices connecting people to healthcare providers electronically in real-time through home monitoring systems, implantable devices, ingestible sensors, smart phone apps, and wearables. These devices all work to gather patient generated health data (PGHD). These data are evaluated and shared with patient providers through a complex system that has begun to transform healthcare and how it is delivered to the patient.
The Internet of Healthcare Things allows constant monitoring of patients' conditions while systematizing communication with medical professionals to prevent abrupt or serious health events from occurring. Constant monitoring enables prompt action before a condition worsens or becomes unmanageable. These innovations have proven to reduce ER visits. It is predicted they will provide immeasurable savings by lowering costs. In just chronic disease management alone, the savings is expected to be more than $300 billion.
New technology will engage the patient while gaining knowledge about their personal care plan. Coupled with early detection and the analysis of patient data, health outcomes may be improved to meet the requirements of the new Medicare Access & CHIP Reauthorization Act of 2015 (MACRA), the Merit-Based Incentive Payment System (MIPS) and Alternative Payment Models (APMs).
Digital Medical technology has become more affordable, making Remote Patient Monitoring (RPM) devices more accessible to almost all patient populations. This has established a higher demand for telemedicine and RPM than ever before.
Not long ago, many could not afford a home computer or internet connectivity. The smartphone and its various applications dramatically increased internet accessibility. With over 7 billion cell phones on the planet and 92% of adult U.S. residents owning a mobile device, digitally reaching remote patient populations for vital sign monitoring is now possible and will likely become a standard in rural health.
With the rapid growth in affordability for medical devices, sensors, processing power and bandwidth, the Triple Aim of the Affordable Care Act can likely be achieved- "Improved access, better quality healthcare at a more affordable cost."
Dr. Steven R. Gerst: With 5G Narrowband connectivity, great promise is predicted for the IOHT. Home security companies could become the dominant force in Remote Patient Monitoring.
Proper management of patient generated health data is essential. A primary medical provider should be designated to provide overall case management of each patient record with computer assisted, targeted predictive analytics to better manage a patient's treatment plan. Under CMS Code 99490 for Chronic Care Management and Transitional Care Management Codes 99495 and 99496, the Federal Government is reimbursing providers for this virtual, non-face-to-face care.
Establishing interoperability of devices with mobile, HIPPA Compliant Bluetooth hubs and narrow band 5G connections is the future of virtual, "non-face-to-face" remote patient monitoring. In what could be a dramatic shift in healthcare delivery systems, the home security companies may become the largest providers of digital healthcare services feeding real-time, actionable HIPPA secured patient data to hospital and provider electronic medical record systems.
With hundreds of millions of sensors already in homes and complete emergency response system infrastructures already in place, home security companies can do what hospitals, providers, insurers and gateway providers cannot do on a nationwide scale.
This involves protecting patient data and security, something home security companies are proven to be able to do where hospitals and insurers have not. Patient Authentication technologies to verify patient and provider identities may still require additional advancements and web enabled communication channels must be proven secure in order to maintain the protection and integrity of the data flowing through them.
Dr. Steven Gerst: The Department of Veterans Affairs finds effective solutions in treating patients and expands the telehealth services it offers.
In 2015 alone, the VA provided over two million telehealth visits. VA Telehealth programs reached over 677,000 veterans, or 12 percent of the entire veteran population, through home telehealth care, and store-and-forward medicine. The VA reported that they reduced hospital bed days of care by 58 percent, and psych bed stays of care by 32 percent. Under the new outcomes based MACRA legislation, other hospital systems and insurers are likely to follow.
Today, the goal of the VA is to develop and leverage this technology even further, reaching veterans particularly in rural or hard to reach areas, and providing them with quality healthcare. Telehealth services allow healthcare treatment and services to be provided in a variety of environments outside of the traditional doctor's office setting, such as in the patient's home, or nearby in their local community.
The VA now provides healthcare services to veterans in 50 clinical specialties through three main initiatives:
· Clinical video telehealth – Also known as VVC – VA Video Connect, this visit takes place through real time interactive video conferencing between the provider and patient remotely. It enables the ability to provide fast, easy, real time and encrypted access to health care through a personal mobile device, smartphone, tablet or computer. It is used for video healthcare visits as well as telemental health visits. Clinical video telehealth provides comfort, convenience, and ease of access for the patient. Telemental health has proven to be equally as effective as face-to-face visits, maybe even more so, as it offers an increased comfort level for the patient.
· Home Telehealth Technologies: This allows the provider to monitor the veteran's health, provide clinical advisement and treatment, while also engaging the patient by teaching them self-care management. The goal of this program is to assist the VA in improving clinical outcomes and providing access to more veterans while reducing complications, hospitalizations, and costs. Home telehealth technologies also help veterans to live independently.
· The VA offers national store-and-forward telehealth programs that deliver screening services in specialties such as dermatology and retinal screening. Through the use of a special camera to take photos of the retina, for example, an eye care specialist can detect possible risks such as diabetes. They may then forward findings in a report to the patient's primary care physician for treatment and follow up care.
While the VA has achieved success in utilizing telehealth technologies, improvements are always being sought and lessons are being learned, as is the same for most all healthcare providers who are the very beginning of this healthcare revolution that is known as Digital Telemedicine/Remote Patient Monitoring.
To learn more about the latest growth in Digital Medicine, Remote health and home monitoring, visit: www.stevenrgerst.com.
Dr. Steven R. Gerst is a Managing Partner of Telemetrix Systems, LLC (steve@telemetrixsystems.com), an Entrepreneur-in-Residence at the University of Miami, Miller School of Medicine, U Innovation, Office of the Vice Provost and is on the faculty of the School of Nursing and Health Sciences where he lectures on Management Information Systems in Healthcare.
Steven R. Gerst is a graduate of the Columbia University College of Physicians and Surgeons (M.D.), Columbia College (B.A.), Columbia School of Public Health – Health Administration (M.P.H.) and the Goizuetta School of Business at Emory University (M.B.A.). He is a Diplomat in the American College of Healthcare Executives. He is also Dean Emeritus of the Masters of Science Program in Applied Health Informatics at Bryan University (Los Angeles, Sacramento, Toronto and Phoenix) where he serves on the Board of Advisors and has taught on the faculty.
Dr. Gerst also has served as an Adjunct Professor of Biomedical Informatics at Nova Southeastern University College of Osteopathic Medicine and is a Principal in the Asclepius Life Sciences Fund, LP, a Cayman Islands activist Hedge Fund which invests private equity and venture capital in biotech and biopharmaceutical ventures (http://asclepiuslifesciences.com/).
Source: Steven R. Gerst