Dr. Steven Gerst: Remote Patient Monitoring Is the Driving Force Behind Telemedicine's Impact on Healthcare Today.
Press Release
•
Jul 19, 2016
Dr. Steven R. Gerst is a noted Health Informatics expert who studies the changing landscape of American healthcare and how the growth of telemedicine is revolutionizing its delivery to more patients.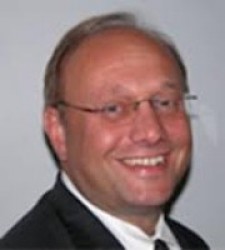 Fort Lauderdale, FL, July 19, 2016 (Newswire.com) - ​Remote patient monitoring is transforming healthcare and expanding its reach to a growing population of patients with diverse medical conditions. Integrating telecommunication with information technologies in a medical setting has been successful in advancing the way healthcare is delivered to patients. The continued application and innovation of these technologies in this capacity are projected to skyrocket.
RPM has already achieved great success in reducing per patient costs and improving patient outcomes. By eliminating distance barriers, access to medical services is improving dramatically, furthering the ability to reach more and more patients on a global scale.
Utilizing cutting edge, yet user-friendly remote patient monitoring devices and tools, patients are now empowered with the ability to take part in the management of their own health. Remote patient monitoring devices and other telehealth tools work to provide more ways for healthcare professionals to interact, treat, and monitor patients, by offering:
· Remote communication via the Internet to assist providers in reaching diagnoses, managing health issues, and providing follow up care.
· Improved supervision and management of chronic diseases, such as diabetes, asthma, cardiac, chronic obstructive lung diseases, obesity and even mental health conditions that require vigilant monitoring.
· Convenience, ease of access and affordability with medical assistance at the patient's disposal 24/7 - with zero travel to a healthcare facility. This helps chronically ill patients avoid exposure to other illnesses, as well as saving money by not having to alternatively visit an emergency room or urgent care clinic.
In 2011, a study conducted by the Center for Disease Control revealed that 80% of adults who visited the emergency room for noncritical treatment did so because they didn't have access to the services of their primary care physician. The difference in out of pocket expenditures in these cases is astounding: an average visit to the ER is between $1,500 and $3,000, in comparison to $130 to $150 for a regular doctor visit. The cost of a typical telehealth visit? Only $40 on average.
Steven R. Gerst: Telehealth technologies and RPM offer patients faster response times and treatment, which can mean the difference between life and death. It also means greater control over your own health.
The results of a recent yearlong patient monitoring study indicated that when patients used their own at-home remote patient monitoring program creating "Active Living" situations as a powerful extension of the patient's care delivery team, it yielded an average annual savings of $8,375 per monitored patient.
The program combined predictive analytics, cutting edge technology, and in home personalized care planning. It compared its active program participants to a control group of non-monitored members with statistically similar conditions. Both participants and members of the control group had:
· A diagnosis of heart failure
· Similar risk scores measured by recent claims and demographics
· 12 months of pre program claims data and up to 12 months of post program claims data
· At least one inpatient hospital admission or two ER visits in the last 12 months prior to being asked to participate in the program study.
The program evaluated clinical, utilization and cost outcomes, as well as patient experience. It yielded nearly 45% reduction in hospitalizations, with a net 34% reduction of acute heart failure admissions. It delivered improved patient satisfaction, with participants reporting an overall satisfaction rate of 94%.
The study successfully showed largely positive clinical, cost, experience and utilization outcomes. When applied in conjunction with a quality case management and clinical support teams, along with a state of the art technology platform that has the capability to collect and interpret critical device data, there is no question that it could save the typical health plan million per year, significantly dropping their Medical Loss Ratios to exciting new levels.
These remote patient monitoring programs show great potential to influence the cost of healthcare and to improve patient health outcomes for those who live with chronic medical conditions and disease. These programs can benefit many seniors who suffer from chronic illness. By integrating technology together with patient providers and a hospital based case management team, a better comprehension and management of each patient's condition can be achieved so that they may live full and independent lives in their homes.
To learn more about the growth in remote health and home monitoring, visit: www.stevenrgerst.com.
Dr. Steven R. Gerst is a Managing Partner of Telemetrix Systems, LLC (steve@telemetrixsystems.com) and is an Entrepreneur-in-Residence at the University of Miami, Miller School of Medicine, U Innovation, Office of the Vice Provost and is on the faculty of the School of Nursing and Health Sciences where he lectures on Management Information Systems in Healthcare.
Steven R. Gerst is a graduate of the Columbia University College of Physicians and Surgeons (M.D.), Columbia College (B.A.), Columbia School of Public Health – Health Administration (M.P.H.) and the Goizuetta School of Business at Emory University (M.B.A.). He is a Diplomat in the American College of Healthcare Executives. He is also Dean Emeritus of the Masters of Science Program in Applied Health Informatics at Bryan University (Los Angeles, Sacramento, Toronto and Phoenix) where he serves on the Board of Advisors and has taught on the faculty.
Dr. Gerst also has served as an Adjunct Professor of Biomedical Informatics at Nova Southeastern University College of Osteopathic Medicine and is a Principal in the Asclepius Life Sciences Fund, LP, a Cayman Islands activist Hedge Fund which invests private equity and venture capital in biotech and biopharmaceutical ventures.
Source: TopofGoogle News