Dr. Ronald Matteotti Has Been Recognized Among the Top in His Industry by the Expert Network©
The Expert Network celebrates its newest member, Dr. Ronald Matteotti
Press Release
-
updated: Jan 19, 2016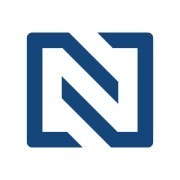 New Brunswick, NJ, January 15, 2016 (Newswire.com) - Dr. Ronald Matteotti, Medical Director, Hepato-Biliary and Pancreas Program, Meridian Cancer Care, Chief Hepato-Biliary and Pancreatic Surgery at Jersey Shore University Medical Center, has joined The Expert Network, an invitation only service for distinguished professionals. Dr. Matteotti​​​​ has been chosen as a Distinguished Doctor™ based on peer reviews and ratings, numerous recognitions, and accomplishments achieved throughout his career.
Dr. Matteotti​​​​​ outshines others in his field due to his extensive educational background, recognitions, and career longevity. He received his medical degree from the University of Basel in Switzerland. He completed his residency in General surgery in Switzerland as well as at University Hospitals - Case Medical Center in Cleveland, Ohio. He completed subsequent fellowships at Boston University Medical Center (Minimally Invasive surgery), Fox Chase Cancer Center in Philadelphia (Surgical Oncology), Mount Sinai Hospital in New York, and New York Presbyterian Hospital – Weill Cornell College of Medicine (Minimally Invasive Surgery). In his fellowship training he worked with worldwide leaders in the field of Minimally Invasive Surgery.
With over 30 years dedicated to medicine, Dr. Matteotti​​ brings a wealth of knowledge to his industry, and in particular, to his area of expertise, oncological surgery. When asked why he decided to go into medicine, Dr. Matteotti​​​​ said:
"I was always interested in science. At the age of seven I told myself I want to be a physician."
Dr. Matteotti currently leads the multidisciplinary hepato-biliary cancer team at the Meridian Cancer Care at Jersey Shore University Medical Center, a system partner of the Rutgers Cancer Institute of New Jersey. There he focuses on the most complex types of surgeries including liver, pancreas, bile duct, and upper gastrointestinal  tract surgery.
As a thought-leader in his field, Dr. Matteotti broke new ground by publishing the first textbook on minimally invasive surgery, "Minimally Invasive Surgical Oncology - State of the Art Cancer Management". The impact this has had on readers and doctors around the world solidifies his place as a leader in his field. Constantly working at the cutting edge of oncological surgery, Dr. Matteotti has made vital strides in using automation and other new technologies at the operating table. Currently he is at the forefront of robotic oncological surgery, utilizing this new technology to the benefit if his cancer patients. He noted:
"I want to make a huge impact with less invasive surgical approaches and targeted therapies."
Dr. Matteotti is a member of many prestigious organizations, including SAGES (Society of American Gastroenterologist and Endoscopic Surgeons), SSO (Society of Surgical Oncology), ACS (American College of Surgeons), EAES (European Association for Endoscopic Surgeons), and the Swiss Medical Association. He also serves as the editor-in-chief for the Annals of Surgical Innovation and Research, and as an editorial board member of the Journal of Surgery and Transplantation Science.  He is dual board certified by the American Board of Surgery as well by the American Board of Integral and Holistic Medicine.
For more information, visit ​​​​Dr. Matteotti​'s profile on the Expert Network here: http://expertnetwork.co/members/ronald-matteotti,-md,-fmh,-abihm/23ddabc62f390739​
###
The Expert Network has written this news release with approval and/or contributions from ​​​​Dr. Ronald Matteotti​​​​​​​. The Expert Network is an invitation-only reputation management service that is dedicated to helping professionals stand out, network, and gain a competitive edge. The Expert Network selects a limited number of professionals based on their individual recognitions and history of personal excellence.
---
Categories: Cancer/Oncology, Surgery, Medicine and Healthcare
Tags: Distinguished Doctor, Dr. Ronald Matteotti, Expert, Medicine, New Jersey, Professional Excellence, The Expert Network
---