Dr. Norman Quintero Promises to Fight for the Most Disadvantaged Families in California
Press Release
-
updated: Jun 4, 2018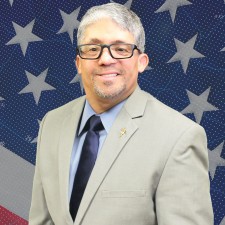 RIVERSIDE, Calif., June 4, 2018 (Newswire.com) - Dr. Norman Quintero, a mental health clinician and senior pastor of a non-denominational church in California, comes out in defense of the more disadvantaged families, promising to propose an act for equal pay to women in the workforce.
"I will fight to secure equal pay for women, which will benefit all women and their families, particularly women of color who are disproportionately impacted by discriminatory pay practices and against other facts that contribute to the wage gap," says Quintero.
Indeed, due to social inequality that continues to crescendo, Dr. Quintero will pursue to change the general practice of paying less to women in the same positions occupied by men. This population sector has been suffering because of discriminatory practices within and outside the working environment. As a clinical psychologist and pastor, Dr. Quintero has seen the consequences and impact of pay disparity on the female population. 
"The issue of discriminatory pay practices has forced many women to have more than one job and not be able to engage in their children's formation. As a society, we have replaced the care and nurturing of our children by the television and video games, as their parents are out most of the day trying to earn their daily bread."
Once Dr. Quintero joins Congress, he will propose legislation to give workers the right to have 12 paid labor weeks for taking care of a newborn child or care for a family member with a serious health problem, including the same worker. Dr. Quintero's commitment to those in need will transcend any political affiliation to build bridges that facilitate the approval of the proposed bill. This effort will give the right to a worker to get at least seven days of sick leave and would force employers to provide holiday pay to its employees.    
ABOUT NORMAN QUINTERO:
Dr. Norman Quintero was born on the Island of Puerto Rico and holds two doctorate degrees. He is a licensed real estate broker in Florida and California where he is also a mental health clinician in the City of Menifee. He owns Hispanic radio and television networks that reach more than nine million people daily and hosts a nationwide television show each week. He is also the senior pastor of Iglesia Getsemani located in Orange County, California. For more than 20 years, he has created charitable programs that now feed more than 100,000 low-income, homeless and veterans, and that have provided toys to nearly one million children.
For More Information, Contact:
Dr. Norman Quintero – (951) 215-6565
Source: Dr. Norman Quintero
---
Categories: Affirmative Action and Equal Rights
Tags: Congress, Dr. Norman Quintero, Julia Peacock, Ken Calvert
---