Dr. Michel Vulfovich Has Been Recognized Among the Top in His Industry by the Expert Network©
The Expert Network celebrates its newest member, Dr. Michel Vulfovich
Press Release
-
Jul 6, 2016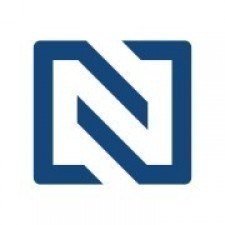 Hollywood, FL, July 6, 2016 (Newswire.com) - ​​​​Dr. Michel Vulfovich​​​, Medical Director, Sickle Cell Disease & Gynecology Oncology, Memorial Cancer Institute, has joined The Expert Network, an invitation only service for distinguished professionals. Dr. Vulfovich​​​​​​​​​​​​​​​​​​​​​​​ has been chosen as a Distinguished Doctor™ based on peer reviews and ratings, numerous recognitions, and accomplishments achieved throughout his career.
Dr. Vulfovich​​​​​​​​​​​​​​​​​​​​​​​ outshines others in his field due to his extensive educational background, numerous awards and recognitions, and career longevity. He graduated with honors from Anahuac University School of Medicine in Mexico City, and went on to complete his internship and residency at Emory University in Atlanta where he earned the Resident Achievement Award for his exceptional performance. He continued his medical training at the University of Miami with a fellowship Oncology and Hematology at the Jackson Memorial Hospital where he participated in the William J. Harrington Medical Training Programs for Latin America. He is Board Certified in Internal Medicine, Oncology, and Hematology by the American Board of Internal Medicine.
With 15 years dedicated to medicine, Dr. Vulfovich​​​​​​​​​​​​​​​​​​​​​​​ brings a wealth of knowledge to his industry, and in particular, to his areas of expertise, oncology and hematology. When asked why he decided to pursue a career in this specialization within medicine, Dr. Vulfovich​​​​​​​​​​​​​​ said:
"During one of my rotations at the University of Miami, I felt drawn to becoming a physician in the field. I saw that oncology patients they go through so much, and I realized my calling was to take care of them."
Since completing his fellowship, Dr. Vulfovich has become renowned as a leader in Gynecological Oncology and the treatment of Sickle Cell Disease. As the Medical Director of the Sickle Cell Day Hospital and the Gynecology Oncology program, he and his staff offer a comprehensive approach to the management of acute and chronic sickle cell syndrome, as well as Gynecological cancers. Known for his compassionate care, Dr. Vulfovich recognizes that each person has a unique experience and believes that each person should have customized disease management, with individualized treatment for acute pain crises and complications with the goal of enhancing quality of life and daily functioning.
As a thought-leader in his industry, Dr. Vulfovich is highly regarded for his groundbreaking research in hematology and oncology. He has authored numerous articles in peer-reviewed journals on a wide range of topics over the course of his career, most recently with a focus on the treatment of Pancreatic Cancer. He noted:
"There are so many new medications in the field. Every year there are new discoveries so much so that I think this is one of the fields within medicine that has advanced the most within the last ten years. I'm involved in clinical research to develop new therapies, and I'm hoping to create new medications available for my patients and for the community here in South Florida."
​Dr. Vulfovich is a member of the Society of Gynecology Oncologyl, Association of Community Cancer Centers, International Society of Gastrointestinal Oncology, American Society of Clinical Oncology, National Hispanic Medical Association, and the American Medical Association.
For more information, visit Dr. Vulfovich​​​​'s​​​​​​​​​ profile on the Expert Network here: http://expertnetwork.co/members/michel-vulfovich,-md/04a3fff02b71f72d​
###
The Expert Network has written this news release with approval and/or contributions from Dr. Michel Vulfovich​. The Expert Network is an invitation-only reputation management service that is dedicated to helping professionals stand out, network, and gain a competitive edge. The Expert Network selects a limited number of professionals based on their individual recognitions and history of personal excellence.
Source: The Expert Network
Share:
---
Categories: Cancer/Oncology, Medicine and Healthcare, Hematology/Blood Disorders
Tags: Distinguished Doctor, Dr. Michel Vulfovich, Expert, Florida, Medicine, Professional Excellence, The Expert Network
---