Dr. Matt Hammett Has Been Recognized Among the Top in His Industry by the Expert Network©
The Expert Network© celebrates its newest member, Dr. Matt Hammett
Press Release
-
updated: Oct 3, 2017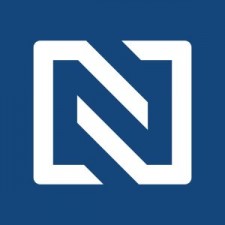 MERRILLVILLE, Ind., October 3, 2017 (Newswire.com) - Dr. Matt Hammett, Co-Founder, New Life Family Chiropractic Center, PC, has joined The Expert Network©, an invitation-only service for distinguished professionals. Dr. Hammett has been chosen as a Distinguished Chiropractor™ based on peer reviews and ratings, numerous recognitions, and accomplishments achieved throughout his career.
Dr. Hammett outshines others in his field due to his extensive educational background, career longevity, and numerous awards and recognitions. After attending Northern Illinois University, he went on to graduate from Palmer College of Chiropractic in 2003. A board-certified Chiropractic Physician, Dr. Hammett was featured in The Leading Physicians of the World as one of The World's Best Chiropractors and was named as one of the "10 Best Chiropractors in the State of Indiana."
With over 10 years dedicated to chiropractic care, Dr. Hammett brings a wealth of knowledge to his industry and, in particular, to his area of expertise, the treatment of spinal misalignments, degenerative conditions, back, neck, and shoulder pain, sciatica, headaches, sports injuries, and auto accident injuries. When asked why he decided to pursue a career in chiropractic care, Dr. Hammett said:
"For me, the inspiration and zest for life came from embracing three fundamental things: in brief, after witnessing my father die from preventable cancer, my mother from a preventable heart attack, and my grandmother from a medical mistake. As a natural health provider, I knew they were all preventable. Dad was always stressed out about life and needed to lighten up; mom barely ever moved, was sedentary, and needed to move better. Grandma should have lived fuller if it were not for the doctor's mistake. As a result, I knew I needed to Lighten up, Move Better, and Live Fuller."
Today, Dr. Hammett runs New Life Family Chiropractic Center with his wife, Trish, and prioritizes clear and open communication with his valued patients. Staying true to his personal motto, "Educate Not Medicate," he recognizes the importance of teaching patients how to treat their bodies with care. Dr. Hammett is proficient in a variety of chiropractic methods including Thompson Drop, Gonstead, Motion Palpation, Diversified, Palmer Packer, Activator, Arthrostim instrumentation, Koren Specific, and Nimno techniques. He focuses on neurological and musculoskeletal integrity, aiming to favorably impact health without drugs or surgery.
Dr. Hammett and his wife recently published their first book entitled Inspire Chiropractic, an exploration of Napoleon Hill's "Think and Grow Rich" philosophy and the way in which the world's chiropractic leaders have applied it to their practices, their careers, and their lives. Additionally, Dr. Hammett and his wife have developed The Five Pillars Project, a healthy lifestyle program which encourages patients to work toward experiencing a healthier lifestyle and allows them to live pain-free. Regarding his inspiration for creating this program, he noted:
"We don't have healthcare. We have sickness/crisis management; it's not true healthcare. 'True' healthcare should be defined by healthology, a term not yet in the dictionary, or the study of health. The Five Pillars Project gives participants a way to assess their health, not based on a diagnosis or a symptom, but far earlier in the health continuum. It gives them a way to promote health."
For more information, visit Dr. Hammett's profile on the Expert Network© here: https://expertnetwork.co/members/matt-hammett,-dc/14cc6b4a1237be47
The Expert Network© has written this news release with approval and/or contributions from Dr. Matt Hammett. The Expert Network© is an invitation-only reputation management service that is dedicated to helping professionals stand out, network, and gain a competitive edge. The Expert Network© selects a limited number of professionals based on their individual recognitions and history of personal excellence.
Source: The Expert Network©
Share:
---
Categories: Chiropractic, Medicine and Healthcare
Tags: Chiropractic, Distinguished Chiropractor, Dr. Matt Hammett, Expert, Indiana, Professional Excellence, The Expert Network
---