Dr. Laura H. Mattia Has Been Recognized by Noticed©
Noticed celebrates its newest member, Dr. Laura H. Mattia, MBA, CFP®, CDFA®, CRPS®
Press Release
-
updated: Apr 26, 2018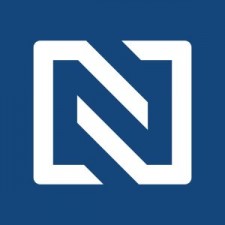 SARASOTA, Fla., April 26, 2018 (Newswire.com) - Dr. Laura H. Mattia, Founder, Women's Money Empowerment Network, has joined Noticed©. With over 30 years of experience in finance, Dr. Mattia is the founder of the Women's Money Empowerment Network (WoMEN), an educational/research project whose mission is to teach women to become financially engaged so that they can live life on their own terms. A former corporate financial executive, she now dedicates her career to training the next generation of ethical, educated, and inspired financial planners. She is also the author of the forthcoming book "Gender On Wall Street: Uncovering Opportunities For Women In Financial Services" which can be preordered on Amazon and will be released May 6, 2018.
Though today Dr. Mattia is a visionary financial advisor, educator, and author, her career journey was a circuitous one. After earning a B.S. in psychology with the intention of pursuing a career as a counselor, she went on to obtain an MBA in accounting and finance, later accepting a position in the corporate world. As she tells it, it was this job that ultimately served as the inspiration for her current area of focus:
"I worked for many years as a corporate executive, CFO, and controller. I really wanted to work as a counselor for people. Though I had strayed from that dream, I had the opportunity to informally help a lot of people with their personal financial questions. I found that I really enjoyed it, much more than advising the corporations themselves. So, I went back to school and got my CFP® so I could focus on individuals."
Today, only one in five financial planners is female. In her work with the Women's Money Empowerment Network, Dr. Mattia is helping to change that statistic by creating a network which empowers female financial planners to help other women attain their goals by mastering their finances. To achieve this, WoMEN offers a broad range of resources for women at every level of their financial education, from a magazine column and podcast to for-women-by-women financial workshops and strategic career workshops for women preparing for a successful financial career. Explaining the theory behind what she calls the "fourth wave feminist movement," she said:
"Money, as a resource, is power. Understanding, controlling, managing, spending, and earning money provides status, power, freedom, and control of everyone and everything that money can buy. As women begin holding these abilities over money, it tips the scales and balances power in a fundamentally different way from previous women's empowerment movements."
A thought-leader in her field, Dr. Mattia is involved in the financial planning community on many levels. She is the Financial Planning Program Director and a professor of finance at the Muma College of Business, University of South Florida, where she is dedicated to training the next generation of financial advisors to be "competent, ethical, and trained for success." Additionally, Dr. Mattia started a new scholarship called "Empowering Women in Financial Services," and also hosts professional seminars and workshops for a variety of financial organizations including the FPA and CPA Associations, among other initiatives.
For more information, visit Dr. Mattia's profile on the Noticed© website here: https://noticed.co/members/dr-laura-h-mattia,-phd,-mba,-cfp/23fa57a133c3e0fd
###
Noticed© has written this news release with approval and/or contributions from Dr. Laura H. Mattia. Noticed is an invitation-only reputation management service that is dedicated to helping professionals stand out, network, and gain a competitive edge. Noticed selects a limited number of professionals based on their individual recognitions and history of personal excellence.
Source: Noticed©
Share:
---
Categories: Personal and Family Finances
Tags: Dr. Laura H. Mattia, Florida, Noticed, Professional Excellence, Wealth Manager
---