Dr. Kamini D Lakhiani Wins the 2021 ThreeBestRated® Award for One of the Top Rated Diabetologists in Mumbai
Press Release
•
updated: Apr 2, 2021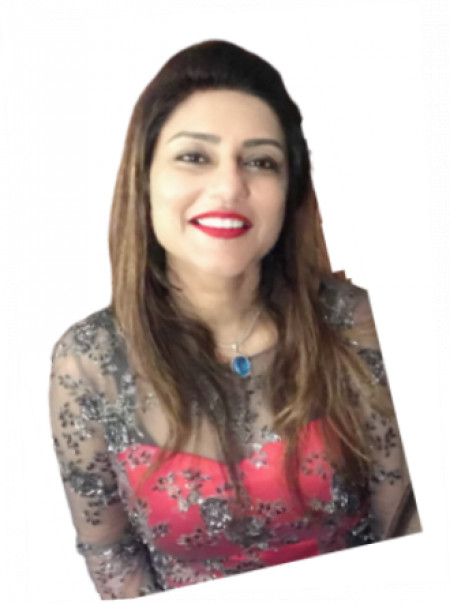 MUMBAI, India, April 2, 2021 (Newswire.com) - Congratulations to Dr. Kamini D Lakhiani on winning the 2021 ThreeBestRated® award for being one of the Top Rated Diabetologists in Mumbai. Previously she was awarded with the title of Top Rated Diabetologists by ThreeBestRated® in 2017 and 2018, making this the fourth time she has bagged this title in 2021.
"A feeling so indescribable, yet so surreal to receive this kind of recognition consecutively is truly an honour, not only for me but also for my family," Dr. Kamini says excitedly.
"I love what I do, which is why I like to passionately work hard towards the betterment of my patients, old and new. I always have been dedicated to the oath of helping patients and taking as much of their pain away as I humanely can. I am grateful for receiving this award and being acknowledged for my skills as a doctor. What truly works as my 'magic wand' is my team of support staff who work round the clock to add that element of satisfaction and care for my patients. They have been with me through thick and thin, no matter what the situation; I'm blessed to know that I can always count on them. This award is as much their achievement as it is mine. I am also fortunate to always be supported by my parents, my family and guided by my spiritual Guruji," she further adds.
About Dr. Kamini D Lakhiani - Sadhana Proactive Clinic:
From a young age, Dr. Kamini was fascinated by doctors, and that pushed her to choose this profession. "Since I was a little kid, I used to admire these people in white coats who were tendered so much respect, yet were humble despite their skills. I always wanted to be a Doctor, and I am truly glad that I have made my dream come true," she says happily.
Dr. Kamini has been practicing medicine for over 20 years. She got her M.B.B.S from Lokmanya Tilak Municipal Medical College, Maharashtra, in 1998 and her Diploma in Diabetology from Topiwala National Medical College in 2002.
Dr. Kamini currently practices at Ramakrishna Mission Hospital, Khar. She also has her own private practice, Sadhana Proactive Clinic, where she practices from 3:30 p.m. to 8:30 p.m. daily from Monday to Saturday.
"I am an Endo-Diabetologist, Currently Practicing at my own clinic - Sadhana Proactive Clinic at Khar," she says. "I am also an Honorary Diabetologist at Ramakrishna Mission Charitable Hospital at Khar West for the last 10 years and Ex-Honorary at S.L.Raheja Hospital, (All India Institute of Diabetes) at Mahim & Ex-Honorary at Mahavir Medical Research Institute, Khar West," she further explains her journey.
Dr. Kamini plans to keep updating herself on the new advancements and keep working hard to help her patients and secure her place in ThreeBestRated®. "I'm devoted to continue the hard work and try to maintain this title with integrity. I hope and pray to reach a satisfying, healthy goal of making maximum patient free from lifestyle issues like diabetes, obesity, and PCOS (Polycystic Ovarian Syndrome Hormonal Imbalance) etc." She expresses her future dream by telling us further about her passion that "truly the best euphuism (job satisfaction) is when a patient expresses their gratitude when they claim to be doing well with our advice."
To know more about Dr. Kamini and her private practice, visit her website, sadhanaproactiveclinic.com.
Source: Dr. Kamini D Lakhiani