Dr. Esteban Ramirez Introduces TJ Dental Center's Website for Discount Dental Work in Tijuana, Mexico
Press Release
•
Jan 20, 2016
The launch of the official website of TJ Dental Center is great news for Americans and Canadians seeking pocket-friendly cosmetic dental work, dental implants and corrective jaw surgery south of the border in Tijuana, Mexico.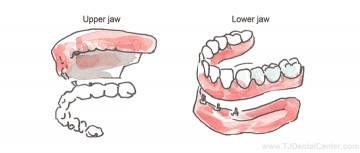 Tijuana, Mexico, January 20, 2016 (Newswire.com) - Dr. Esteban Ramirez, a leading oral and maxillofacial surgeon in Tijuana, Mexico, has joined hands with Dr. Marco Antonio Valle, a well-known cosmetic dental surgeon in the region to offer quality and affordable dental treatments not very far from the United States. The two dental experts have a combined experience of more than 50 years.
The website of TJ Dental Center is a comprehensive online resource on quality dental work close to the US-Mexico border in Tijuana, Baja California. It allows individuals considering dental work in Mexico to get in touch with the doctors and have all their queries answered promptly.
TJ Dental Center is a state-of-the-art clinic located just a few minutes from the San Diego airport. The client managers of the center ensure all your doubts are cleared before you make the decision of traveling south of the border for getting your dental treatment.
Individuals in need of smile makeovers or solutions to missing teeth may find the corrective procedures back home cost-prohibitive. According to reports by the American Dental Association (ADA), dental care utilization has been on a downward spiral among adults in the United States. According to another report by the Centers for Disease Control (CDC), nearly 45 million people in the US had no dental coverage in 2008. As self-pay prices continue to be out of the financial reach of many in the United States, pocket-friendly dental work in Tijuana is a worthwhile option.
A spokesperson for TJ Dental Center was quick to point that despite the low prices, one can expect quality dental care at the clinic. The price difference stems from the lower cost of living in Mexico compared to that in the US and Canada, availability of cheaper labor, as well as no need for the dental specialist to buy malpractice insurance. Additionally, student debt for Mexican dentists is quite negligible. All these factors contribute to making dental treatments cheaper in Mexico than in other parts of North America.
"Tijuana is in proximity to San Diego, California. This makes it a suitable location for individuals from California, New Mexico, and Arizona. Our clinic is not very far from the border. One can reach the San Diego airport and from there easily reach our clinic in TJ. We also offer complimentary pick-up from any hotel close to the San Ysidro Port of Entry or the San Diego airport on select packages," said the TJ Dental Center official.
"This website is an endeavor to provide those interested in traveling outside their country for cheap dental work with a wealth of information. Our comprehensive and well researched web pages cover each and every aspect of a particular dental treatment. We also have a dedicated section of patient education videos in which our dental team elaborates on procedures."
The center has a robust follow-up system and its case managers ensure that clients have a fulfilling experience, minus any hassles. With 24*7 destination support available in English and Spanish, one can rest fears of language barriers. TJ Dental Center specifies prompt correspondences between its dental specialists and clients as the hallmark of its services.
Those interested in refurbishing their smiles without breaking the bank can reach Dr. Ramirez and Dr. Valle by filling in the enquiry form on the website.
Related Media
Tags
Additional Links