Dr. David J. Peace Has Been Recognized Among the Top in His Industry by the Expert Network©
The Expert Network celebrates its newest member, Dr. David J. Peace
Press Release
-
May 4, 2016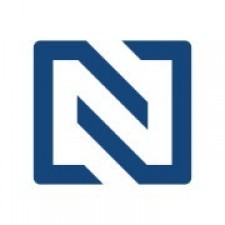 Chicago, IL, May 4, 2016 (Newswire.com) - ​​​​​​​Dr. David J. Peace​​, Professor of Medicine, Division of Hematology and Oncology, University of Illinois Hospital and Health Sciences System, has joined The Expert Network, an invitation only service for distinguished professionals. Dr. Peace​​​​​​​​​​ has been chosen as a Distinguished Doctor™ based on peer reviews and ratings, numerous recognitions, and accomplishments achieved throughout his career.
Dr. Peace​​​​​​​​​​ outshines others in his field due to his extensive educational background, numerous awards and recognitions, and career longevity. He received his medical degree from the University of Pittsburgh. He went on to complete a residency in Internal Medicine at Presbyterian University Hospital in Pittsburgh, Pennsylvania, and then a fellowship in Medical Oncology at the University of Washington in Seattle. He is board certified by the American Board of Internal Medicine and the American Board of Medical Oncology.
With nearly 30 years dedicated to medicine, Dr. Peace​​​​​​​​​​ brings a wealth of knowledge to his industry, and in particular, to his areas of expertise, Hematology and Oncology. When asked why he decided to pursue this specialization in medicine, Dr. Peace​ said:
"The mentors that I had during medical school had a compelling influence on my choice for the field. My experiences at the University of Pittsburgh were life changing."
Dr. Peace is a Professor of Medicine and the Training Program Director at the Division of Hematology and Oncology at the University of Illinois Hospital and Health Sciences System. He has previously served as a staff physician at the Fred Hutchinson Cancer Research Center and faculty member at the University of Washington, and subsequently served on the faculty of Loyola University Medical Center in Chicago.
As a thought-leader in his field, Dr. Peace has become highly regarded for his compassionate care and his groundbreaking research. For most of his career, Dr. Peace has conducted basic and translational research in tumor immunology and has been involved in the development of novel vaccination strategies for the treatment of several different kinds of cancers. He has patented methods to target the human immune system against mutated oncoproteins that are inextricably linked to malignant transformation. He noted:
"There have been revolutionary changes in terms of the use of different modalities of immunotherapy, including checkpoint inhibitors, CAR-T cells and vaccines. These are having major impacts in the treatment of various tumor types. There are also many new "precision" drugs that have been introduced over the past decade. We're seeing an unprecedented acceleration in drug development and enthusiasm is growing that these are going to be game changers in terms of patient outcomes and the ultimate eradication of the disease. And we're just at the beginning of these new modalities of therapy. It's truly a breathtaking time in oncology."
Dr. Peace is perhaps most renowned for his work in the area of prostate cancer vaccine development. As the Principal Investigator for multiple clinical studies under the auspices of the UIC Cancer Center he has developed and clinically tested a number of vaccines that target tissue-restricted proteins found in prostate cancers.
Dr. Peace has served on the Board of Directors of the Cancer and Leukemia Group B (CALGB) clinical trials cooperative group and directed the Minority-Based Community Clinical Oncology Program at the University of Illinois. Dr. Peace is the recipient of a "Team Science" award from the International Society of Biological Therapy. He also has been nationally recognized as an expert in Oncology by the Castle Connolly and Best Doctors rating services.
For more information, visit Dr. Peace​​​​​​​'s profile on the Expert Network here: http://expertnetwork.co/members/david-j-peace,-md/3590c3902f1046cf​
###
The Expert Network has written this news release with approval and/or contributions from Dr. David J. Peace​. The Expert Network is an invitation-only reputation management service that is dedicated to helping professionals stand out, network, and gain a competitive edge. The Expert Network selects a limited number of professionals based on their individual recognitions and history of personal excellence.
Source: The Expert Network
Share:
---
Categories: Cancer/Oncology, Medicine and Healthcare, Hematology/Blood Disorders
Tags: Distinguished Doctor, Dr. David J. Peace, Expert, Illinois, Medicine, Professional Excellence, The Expert Network
---