Dr. Darwin Conwell Has Been Recognized Among the Top in His Industry by the Expert Network©
The Expert Network celebrates its newest member, Dr. Darwin Conwell
Press Release
-
updated: Jan 25, 2016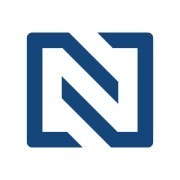 Columbus, OH, January 21, 2016 (Newswire.com) - ​​​​Dr. Darwin Conwell​, Director, Division of Gastroenterology, Hepatology, and Nutrition, Department of Internal Medicine, Ohio State University, has joined The Expert Network, an invitation only service for distinguished professionals. Dr. Conwell​​​​​ has been chosen as a Distinguished Doctor™ based on peer reviews and ratings, numerous recognitions, and accomplishments achieved throughout his career.
Dr. Conwell​​​​​​ outshines others in his field due to his extensive educational background, recognitions, and career longevity. He graduated from Ohio University as an undergraduate, and then received his Doctor of Medicine degree from the University of Cincinnati. In addition, he earned a Master's of Science from the University of Michigan School of Public Health. His training in Internal Medicine was completed at The Christ Hospital in Cincinnati, and then was followed by his post-doctoral fellowship training in Gastroenterology at The Cleveland Clinic. He is a member of the American Pancreatic Association, American College of Gastroenterology, and the American Society for Gastrointestinal Endoscopy.
With over 25 years dedicated to medicine, Dr. Conwell​​​​ brings a wealth of knowledge to his industry, and in particular, to his area of expertise, gastroenterology.
Dr. Conwell is currently a Professor of Medicine and Director of the Division of Gastroenterology, Hepatology, and Nutrition in the Department of Internal Medicine at the Ohio State University. When asked about his goals as Director, Dr. Conwell​​​​​​ said:
"We want to build the GI division of the future that looks different than the current academic model – a division that can weather the changing times that we're in, that can balance and preserve the academic core of teaching, education and research but also preserve our commitment as a state university to the people of Ohio."
As a thought-leader in his field, Dr. Conwell​ has received numerous awards, recognitions, and speaking positions over the course of his career. He won teaching awards both at the Cleveland Clinic and Harvard's Brigham and Women's Hospital. He won the Harvard Medical School Tutor Award twice. Furthermore, he has guided and mentored numerous postdoctoral fellows who now are in academic positions. He has been an extensively acclaimed speaker on pancreatic disease and the management of chronic pancreatitis at educational programs sponsored by multiple universities, the College of the American Gastroenterology Association, and the NIH/NIDDK.
But what stands out most about Dr. Conwell is his mission. He believes that by working for a state university funded by tax payers, he and his colleagues have a particular obligation to their community. He pushes his department to make sure that, above all else, they base their decisions on providing great, high quality patient care. He noted:
"We are a state university. The people of Ohio depend on us. We have an obligation to the people of the state of Ohio. It's a big mission that we have here, and we are committed to that."
Dr. Conwell​ previously served as a Staff Physician at the Cleveland Clinic Foundation from 1994 through 2007. Dr. Conwell established and directed The Pancreas Clinic at the Cleveland Clinic for over a decade. In 2007, he joined the faculty at Harvard Medical School, and was promoted to Associate Professor of Medicine in 2011 at that institution. Dr. Conwell served as the Faculty Leader for the Pancreas Study Group at Brigham and Women's Hospital at Harvard, and was the Associate Director for the Center for Pancreatic Disease at that institution.
For more information, visit ​​​​Dr. Conwell​​​'s profile on the Expert Network here: http://expertnetwork.co/members/darwin-conwell/22919e86201c06a3​
###
The Expert Network has written this news release with approval and/or contributions from ​​​​Dr. Darwin Conwell​. The Expert Network is an invitation-only reputation management service that is dedicated to helping professionals stand out, network, and gain a competitive edge. The Expert Network selects a limited number of professionals based on their individual recognitions and history of personal excellence.
Share:
---
Categories: Gastroenterology/Intestinal Diseases, Medicine and Healthcare
Tags: Distinguished Doctor, Dr. Darwin Conwell, Expert, Medicine, Ohio, Professional Excellence, The Expert Network
---