Dr. Cynthia Curry Has Been Recognized Among the Top in Her Industry by the Expert Network©
The Expert Network© celebrates its newest member, Dr. Cynthia Curry
Press Release
-
updated: Nov 10, 2016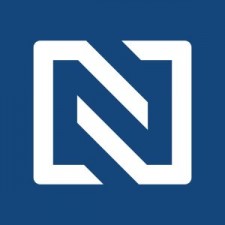 Fresno, CA, November 10, 2016 (Newswire.com) - Dr. Cynthia Curry, Professor of Pediatrics, Emerita, University of California, San Francisco, has joined The Expert Network©, an invitation-only service for distinguished professionals. Dr. Curry has been chosen as a Distinguished Doctor™ based on peer reviews and ratings, numerous recognitions, and accomplishments achieved throughout her career.
A pioneer in delineating genetic disorders with over 40 years of experience, Dr. Curry has played an important role in clinical genetics and in the establishment of genetics as a recognized independent subspecialty. She served as the Medical Director of Genetic Medicine at Community Regional Medical Center from 2003 to 2016 and continues as the director of Cancer Genetics there and as director of the Prenatal Center Director of Central California Prenatal Diagnostics. She founded genetics at Valley Children's Hospital in Madera, California and led that department from 1976 to 2003. She is a Professor of Pediatrics, Emerita, at the University of California, San Francisco and holds an adjunct appointment as Professor of Pediatrics at Stanford University.
When asked why she decided to pursue a career in medicine, Dr. Curry said:
"In seventh grade, we were assigned to do a report on what we wanted to do with our lives. I found a book on a frontier woman practicing medicine and was immediately enamored by the idea of a career in medicine. I thought eventually something would deter me from this path, but my enthusiasm and determination to pursue this goal only increased with time."
Dr. Curry outshines others in her field due to her extensive educational background, recognitions, and career longevity. She obtained her AB at Mt Holyoke College and attended medical school at the Yale University School of Medicine. After earning her medical degree, she went on to complete residencies at both the University of Washington's Children's Orthopedic Hospital and the University of Minnesota before completing a fellowship in genetics and dysmorphology at the University of California, San Francisco. Her primary focus throughout her career has been to pursue diagnoses and help her patients and families adapt to and understand their conditions.
A groundbreaking researcher in the field of clinical genetics, Dr. Curry's findings have been featured in over one hundred publications in peer-reviewed journals and numerous chapters in medical books. She worked with the California Birth Defects Monitoring Program for many years and now has a role in the National Birth Defects Prevention Program.
She is a reviewer for many publications in the field as well, including American Journal of Medical Genetics, for which she is also an associate senior editor, Clinical Genetics, The European Journal of Medical Genetics, and the American Journal of Human Genetics. She has been actively involved in research societies, especially the Western Society for Pediatric Research, and in the important organizations of her specialty, The American College of Medical Genetics and Genomics and the American Society of Human Genetics. In 2014, she received the American Academy of Pediatrics, David W Smith award for excellence in genetics.
In addition to her research and clinical practice, Dr. Curry is dedicated to teaching residents and students and inspiring the next generation of geneticists and pediatricians. Today, she lectures widely on a diverse range of topics and serves as a mentor to students and genetic counselors in graduate and postgraduate programs.
As a thought-leader in her specialty, Dr. Curry has a unique perspective on the major and fast-moving developments in her field. She is impressed by the dramatic changes over four decades that now allow earlier and more accurate diagnosis of genetic disorders. She noted:
"Since I began my career we have seen huge advances in genetic technology. Techniques such as Exome Sequencing now allow us to study 22,000 genes at a time. Advances like this allow us to diagnose many children and adults and this is probably only the beginning. You can only imagine what is coming next."
For more information, visit Dr. Curry's profile on the Expert Network here: http://expertnetwork.co/members/cynthia-curry,-md/12516fce0feff7b7
The Expert Network© has written this news release with approval and/or contributions from Dr. Cynthia Curry. The Expert Network© is an invitation-only reputation management service that is dedicated to helping professionals stand out, network, and gain a competitive edge. The Expert Network© selects a limited number of professionals based on their individual recognitions and history of personal excellence.
Source: The Expert Network©
Share:
---
Categories: Genetics, Medicine and Healthcare, Pediatrics
Tags: California, Distinguished Doctor, Dr. Cynthia Curry, Expert, Medicine, Professional Excellence, The Expert Network
---