Dr. Chris LaVoie Has Been Recognized Among the Top in His Industry by the Expert Network©
The Expert Network© celebrates its newest member, Dr. Chris LaVoie
Press Release
-
updated: Oct 3, 2017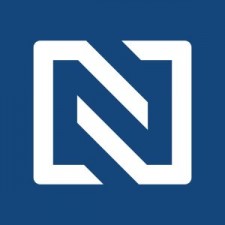 WETHERSFIELD, Conn., October 3, 2017 (Newswire.com) - Chris LaVoie, Founder, Family Chiropractic of Wethersfield, has joined The Expert Network©, an invitation-only service for distinguished professionals. Dr. LaVoie has been chosen as a Distinguished Chiropractor™ based on peer reviews and ratings, numerous recognitions, and accomplishments achieved throughout his career.
Dr. LaVoie outshines others in his field due to his extensive educational background, career longevity, and numerous awards and recognitions. After graduating from McGill University in Montreal with a degree in psychology, Dr. LaVoie went on to earn a Doctor of Chiropractic degree from New York Chiropractic College as well as his certification from the National Board of Chiropractic Examiners and license from the Connecticut Department of Public Health. Since establishing his practice in 2004, Dr. LaVoie has been ranked in the Top Ten Chiropractors in Connecticut by the American Institute of Chiropractors and America's Best Chiropractors by the National Consumer Advisory Board, among others. 
With over 15 years dedicated to chiropractic medicine, Dr. LaVoie brings a wealth of knowledge to his industry and, in particular, to his area of expertise, the treatment of a range of health issues through spinal alignment correction. When asked why he decided to pursue a career in chiropractic medicine, Dr. LaVoie said:
"I suffered from headaches in high school and college. It got to the point where it was affecting my academics, and a friend of mine introduced me to chiropractic. After having borne the pain for three and a half years, within two months my headaches were completely cured by chiropractors. That had such a dramatic impact on my life that I decided I'd change my path."
As a thought-leader in his specialty, Dr. LaVoie pays close attention to the changing trends in chiropractic care. Recently, he has witnessed several truly breakthrough advances in technology and he is eager for his patients to benefit from them. His adoption of these technologies early in their development has set him apart from his fellow chiropractors and has contributed to his prominence in the field. Dr. LaVoie describes the use of one such procedure, digital motion X-rays, which allow him to pinpoint exactly where the alignment problems are:
"We've incorporated digital X-rays and now extreme motion studies, which I would estimate only about five percent of chiropractors are doing right now. We can look at the X-rays and see where the bones are when a patient is standing up, and the motion study takes it to the next level. Now we're actually seeing—when the patient bends or twists or puts their head up or down—which bones are moving relative to the bones nearby, and which ones are stuck. So we can get much more detailed and hone in on the defect motion restriction that's causing the problem."
For more information, visit Dr. LaVoie's profile on the Expert Network© here: https://expertnetwork.co/members/chris-lavoie/3c2c0dbf39c8ce90
The Expert Network© has written this news release with approval and/or contributions from Dr. Chris LaVoie. The Expert Network© is an invitation-only reputation management service that is dedicated to helping professionals stand out, network, and gain a competitive edge. The Expert Network© selects a limited number of professionals based on their individual recognitions and history of personal excellence.
Source: The Expert Network©
Share:
---
Categories: Alternative Medicine, Chiropractic, Medicine and Healthcare
Tags: Chiropractic, Connecticut, Distinguished Chiropractor, Dr. Chris LaVoie, Expert, Professional Excellence, The Expert Network
---