Dr. Ben Abram O'Dell II Has Been Recognized Among the Top in His Industry by the Expert Network©
The Expert Network© celebrates its newest member, Dr. Ben Abram O'Dell II
Press Release
-
updated: Sep 7, 2017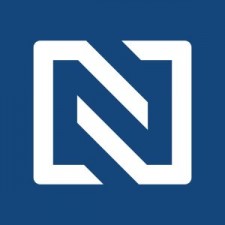 NIOTA, Ill., September 7, 2017 (Newswire.com) - Dr. Ben Abram O'Dell II, Founder, Niota Chiropractic, has joined The Expert Network©, an invitation-only service for distinguished professionals. Dr. O'Dell has been chosen as a Distinguished Chiropractor™ based on peer reviews and ratings, numerous recognitions, and accomplishments achieved throughout his career.
Dr. O'Dell outshines others in his field due to his extensive educational background, career longevity, and numerous awards and recognitions. In 1999, he earned his Bachelor Science in Human Biology from Cleveland Chiropractic College and his Doctor of Medicine in Chiropractic Medicine from Cleveland University-Kansas City. Dr. O'Dell went on to receive training at the Mayo Clinic, as well as certifications in nutrition and acupuncture, and a board certification in Electrodiagnosis and nerve conduction velocity. In 2016, he was included among the American Institute of Chiropractors'™ 10 Best Chiropractors for Patient Satisfaction in Illinois.
With over 20 years dedicated to chiropractic medicine, Dr. O'Dell brings a wealth of knowledge to his industry and, in particular, to his area of expertise, the treatment of nerve, muscular, and skeletal issues. He is also a pioneer in the use of cold laser therapy in pain management. When asked why he decided to pursue a career in chiropractic medicine, Dr. O'Dell said:
"My mom was a nurse who worked in nursing homes, and she really loved her patients. I can't remember a single Christmas where she didn't invite one of the residents to come over, and we would take care of them and let them feel like family. She was the one who impressed upon me how many medicines her patients were taking, and how harmful these medicines were for them. She told me that many of her patients died not from old age, but because of medicine interaction. She told me 'If I had it my way, I'd have minimum medicines and address the rest through natural health care: diet, exercise — a holistic approach so they could have a better quality of life.' So that is exactly what I've been striving for ever since."
As a thought-leader in his specialty, what sets Dr. O'Dell apart from his colleagues is his work with Cold Laser therapy. While earning his doctorate, he was involved in a pilot study conducted by the FDA testing the use of a laser as a therapeutic modality. This was one of the first studies of its kind in the U.S., making Dr. O'Dell among the most experienced Cold Laser therapy practitioners in the country. This training allows him to offer unique and effective treatments, such as the Life Back Cold Laser WaveTherapy™, which are skillfully and carefully prescribed to offer pain relief as quickly as possible, and the results at his clinic are routinely stellar. Dr. O'Dell comments:
"It is a joy to see severe back and body pain relieved and hope restored with natural pain-free treatments. Lasers have become part of mainstream treatment in health care today. They are used in corrective eye surgery, within the operating room for cauterization, and even dentists now have laser drills available. With these advancements, science fiction has become science fact, and the patients are benefitting immensely."
For more information, visit Dr. O'Dell's profile on the Expert Network© here: https://expertnetwork.co/members/ben-abram-o'dell-ll/04ba390522fd14eb
The Expert Network© has written this news release with approval and/or contributions from Dr. Ben Abram O'Dell II. The Expert Network© is an invitation-only reputation management service that is dedicated to helping professionals stand out, network, and gain a competitive edge. The Expert Network© selects a limited number of professionals based on their individual recognitions and history of personal excellence.
Source: The Expert Network©
Share:
---
Categories: Chiropractic, Medicine and Healthcare
Tags: Chiropractic, Distinguished Chiropractor, Dr. Ben Abram O'Dell II, Expert, Illinois, Professional Excellence, The Expert Network
---