Douglas S. Skalka Presents on Developments in Business Bankruptcy at the CBA 2017 Connecticut Legal Conference
Press Release
•
updated: Jun 1, 2017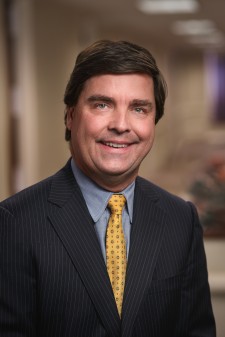 New Haven, CT, June 1, 2017 (Newswire.com) - Douglas S. Skalka, principal with the law firm of Neubert, Pepe & Monteith, P.C., will present 'Commercial Law and Bankruptcy: Year in Review' at the Connecticut Bar Association's 2017 Connecticut Legal Conference this June. Mr. Skalka joins Attorneys Jessica Grossarth, Matthew Beatman and Evangeline Kligman as they discuss important decisions and changes in the areas of consumer bankruptcy, business bankruptcy, and commercial law.
Mr. Skalka specializes in bankruptcy, commercial finance, business reorganization and asset-based lending transactions. He holds a certification as a Business Bankruptcy Law Specialist from the American Board of Certification. He first achieved this certification in 1995 and has been recertified each subsequent review. Attorney Skalka is one of only eight attorneys in Connecticut who hold this certification. The American Board of Certification is the nation's premier legal specialty certification organization — certifying attorneys as specialists in business bankruptcy, consumer bankruptcy and creditors' rights law.
Mr. Skalka is a member of the American Bar Association Business Law Section, a member of the American Bankruptcy Institute, and a member of the Connecticut Bar Association, Commercial Law and Bankruptcy Section. Mr. Skalka current serves on the Turnaround Management Association Connecticut Chapter Board of Directors, and served as board president from 1999-2000.
About Neubert, Pepe & Monteith
Neubert, Pepe & Monteith, P.C. is a general practice law firm located in New Haven, Connecticut, with offices in Fairfield, Connecticut, and White Plains, New York (www.npmlaw.com). Our team of twenty-seven attorneys possesses the exceptional legal and professional skills required to meet clients' objectives. The team's depth, talent, and dedication to client success allow Neubert, Pepe & Monteith to better serve clients locally and nationally.
Source: Neubert, Pepe & Monteith, P.C.