Dory Power Offers Solar Generators for Indoor Backup and Uninterruptible Power Supply
Press Release
•
Aug 24, 2023
Cutting-edge technology meets portability, reliability and uninterruptibility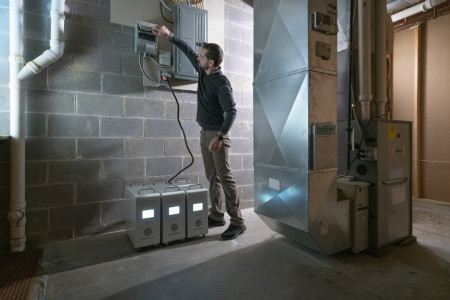 CLEVELAND, August 24, 2023 (Newswire.com) - As a leader in the industry, Dory Power takes pride in developing and producing portable battery generators since 2017 in Cleveland, Ohio. The company is now upgrading its renowned battery generators to advanced solar generators, marking a major leap in sustainable and reliable power generation.
Dory Power has already upgraded its B-2700 model to Dory Sentry model. The transition from the B-2700 battery generator to the cutting-edge Dory Sentry model marks the company's dedicated efforts to provide its customers with state-of-the-art technology. Now, Dory Power is upgrading its B-5000 and B-7000 models to Sentry Pro, and Sentry Pro Max models.
The upgraded Dory Sentry series underscores the company's dedication to pushing boundaries and setting new standards in portable power generation. These upgraded models showcase not only enhanced technologies but also incorporate solar charging capabilities. The inclusion of solar charging aligns with Dory Power's commitment to sustainable energy solutions and eco-conscious innovation.
What sets the Dory Sentry models apart is their remarkable 3-in-1 functionality. These solar generators seamlessly integrate the functions of a solar generator, portable power station, and uninterruptible power supply (UPS) together, making them versatile solutions for a wide range of applications.
Dory-branded products have gained widespread recognition and trust across various sectors, being widely used by hospitals, medical labs, restaurants, law firms, universities, and households across the U.S. The transition to solar generators reinforces Dory Power's commitment to meeting the evolving needs of its diverse customer base.
For more information about Dory Power and its innovative solar generator models, please visit the Dory Power website.
Dory Power, founded in 2017 in Cleveland, Ohio, is a technology company focusing on the design and manufacture of battery-powered electric generators and energy storage systems for portable and uninterruptible power supply.
Source: Dory Power company