Dory Power Introduces Trade-in Program for Portable Solar Generators
Press Release
•
Aug 30, 2023
Portable and uninterruptible backup power for indoor use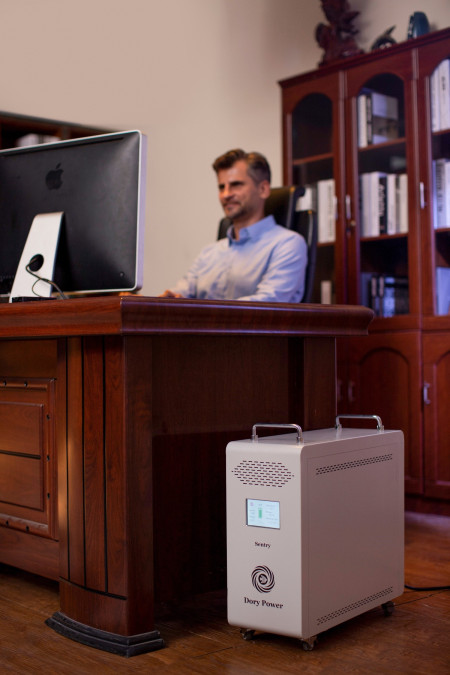 CLEVELAND, August 30, 2023 (Newswire.com) - Dory Power, a leading innovator in portable power solutions, is excited to announce its new trade-in program, allowing customers who previously purchased Dory-branded portable battery generators to upgrade to the latest models. This program is designed to provide existing customers with the opportunity to experience the advanced technology and enhanced features of Dory's latest offerings.
The trade-in program will initially be available for the Dory B2700 model. Customers who own the B2700 can now trade in their old model to acquire the new and improved Sentry model. The Sentry is a cutting-edge 3-in-1 system that seamlessly integrates solar generator capabilities, portable power station functionality, and uninterruptible power supply features. This upgrade represents a significant advancement in portable power technology and offers customers greater flexibility and reliability in various situations.
Dory Power introduces the trade-in program as part of its commitment to delivering the best possible portable power solutions to its valued customers. The upgraded models in the trade-in program correspond to the old models as follows:
Dory B2700 model corresponds to Dory Sentry model
Dory B5000 model corresponds to Dory Sentry Pro model
Dory B7000 model corresponds to Dory Sentry Pro Max model
While the trade-in program is currently available for the B2700 model, Dory Power plans to extend this offer to the B5000 and B7000 models in the near future, allowing customers to upgrade to the Sentry Pro and Sentry Pro Max models respectively. This phased approach ensures that customers can choose the right upgrade option that aligns with their specific power needs.
Customers interested in participating in the trade-in program can visit the Dory Power website for more information on the products and contact Dory sales via sales@dorypower.com on how to initiate the trade-in process.
Dory Power, founded in 2017 in Cleveland, Ohio, USA, is a leading US technology company focusing on the design and manufacture of advanced lithium-ion battery power systems for energy storage and backup power supply.
Source: Dory Power