Dory Power Adopts Payment Plan for Its Battery-Powered Electric Generators
Press Release
•
Jul 1, 2023
Clean battery-powered electric generators for indoor backup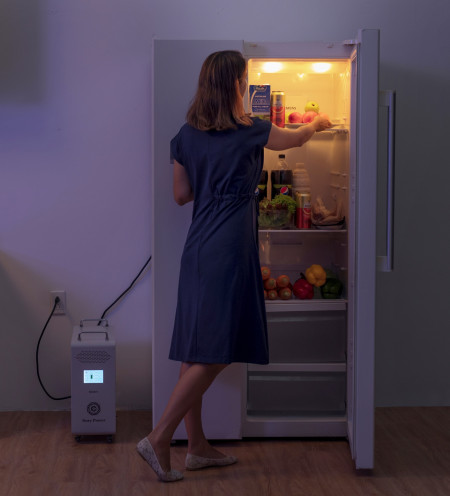 CLEVELAND, July 1, 2023 (Newswire.com) - Following overwhelming customer response and the growing demand for reliable backup power solutions, Dory Power is delighted to announce an expansion of its payment plan for the highly acclaimed Dory portable battery generators and uninterruptible power supplies. This expansion aims to ensure that even more individuals and families have access to a convenient and affordable means of addressing power outage issues during the summer season.
Power outages can be disruptive and frustrating, particularly during the sweltering summer months when the need for electricity is paramount. The Dory-branded battery generators have gained significant popularity for its ability to seamlessly provide continuous power supply, allowing users to stay connected and comfortable even when the grid fails. The adopted payment plan offers customers increased flexibility and convenience when purchasing this essential power backup solution.
The payment plan is designed to fit a variety of budgets, allowing customers to choose from flexible monthly installment options that suit their financial situation. By spreading out the purchase cost, the payment plan makes it easier for customers to acquire the Dory-branded battery generators without compromising their budgetary constraints.
To take advantage of the payment plan, interested customers can visit shop.dorypower.com. The website provides detailed information about the product, available payment options, and an easy-to-use interface for a seamless purchasing experience. The payment plan can be easily taken by selecting "Pay in monthly installments" during the checkout. Dory Power continues to uphold its commitment to outstanding customer service, with a dedicated support team ready to assist customers with any inquiries or concerns.
As power outages become an increasingly prevalent issue, Dory Power remains steadfast in its mission to offer innovative energy solutions that empower individuals and communities. The expansion of the payment plan represents a significant step towards ensuring that individuals across various financial backgrounds can safeguard their power needs, enjoying uninterrupted electricity during critical moments.
Source: Dory Power company