Don't Want to Go Back to School But Need a Career Change? AFBC Says There Are Options
Press Release
-
updated: Oct 19, 2018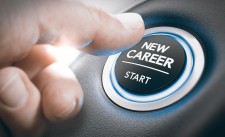 EMERYVILLE, Calif., October 19, 2018 (Newswire.com) - Repaying student loans often dictates a lot of life choices for a borrower, especially job-related choices. Making a career change may feel impossible because of already hard to handle repayment. American Financial Benefits Center (AFBC), a document preparation service company that has helped many borrowers apply for federal repayment programs, says that making a career change without needing a whole new education is possible.
"Student loan repayment makes borrowers have to think about how almost every decision will affect repayment when they've got a decade or more to go," said Sara Molina, manager at AFBC. There are jobs out there that don't require high levels of education like a bachelor's degree but that still pay a good salary. Some may require some sort of certificate training, like radiation technicians and many mechanics, but the training for those jobs is much cheaper than a four-year education and don't take nearly the same amount of time. Other jobs, like casino game managers and working in the mail industry, only require a high school degree or its equivalent. These jobs pay over $60,000 in wages and certainly aren't going to suddenly become obsolete overnight.
Maybe a borrow needs to move or feels a job change is necessary for personal reasons and they now have to think about how they're going to support themselves all over again. They don't have to feel like repayment is going to be impossible because of that career change. Maybe the new job doesn't pay as well as a previous one did, but it's still better for the borrower. An income-driven repayment plan may help a borrower struggle less with the new budget. AFBC has helped thousands of qualified student loan borrowers apply for federal income-driven repayment plans that have potentially lowered their monthly payments and gotten them on track for student loan forgiveness after 20-25 years of being in the program. "We believe that student loan repayment shouldn't be a struggle. That's why we were so committed to helping our clients apply for federal repayment programs and remain committed to helping them through the yearly recertification process," said Molina.
About American Financial Benefits Center
American Financial Benefits Center is a document preparation company that helps clients apply for federal student loan repayment plans that fit their personal financial and student loan situation. Through its strict customer service guidelines, the company strives for the highest levels of honesty and integrity.
Each AFBC telephone representative has received the Certified Student Loan Professional certification through the International Association of Professional Debt Arbitrators (IAPDA).
American Financial Benefits Center Newsroom
Contact
To learn more about American Financial Benefits Center, please contact:
American Financial Benefits Center
1900 Powell Street #600
​Emeryville, CA 94608
1-800-488-1490
​info@afbcenter.com
Source: American Financial Benefits Center
---
Categories: Financial News, Financing and Student Loans
Tags: 60k job, career change, income-driven repayment, job change, job without degree, student loan repayment, student loans
---