Dominic Pace Starring in 'Megalodon' the Movie on the SyFy Channel
Press Release
-
updated: Aug 13, 2018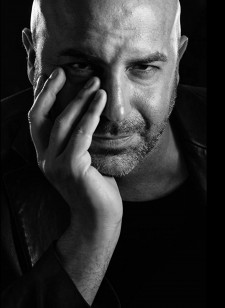 CARY, N.C., August 13, 2018 (Newswire.com) - Coming to the SyFy Channel on Monday, Aug. 13, at 8 p.m. PT, "Megalodon" the movie starring Dominic Pace and Michael Madsen kicks off the start of Sharknado week. Make sure to catch the behind-the-scenes discussion with Dominic Pace on "Moments with Marianne" radio show.
Dominic has been acting in Hollywood for over 20 years. After his freshman year at Marist College in New York, Pace dropped out to pursue his acting career. Pace began his studying with members of the Actors Studio Mimi Turque and Susan Batson and later moved on to William Esper's two-year program where he studied under Terry Knickerbocker.
Pace has been awarded "Best Actor" at the 2004 Palm Beach International Film Festival for his performance in the independent feature "Little Kings." He was a member of The MET Theater Company and the Tim Robbins' company The Actors' Gang in Los Angeles. 
An Ossining, New York, native and coincidentally born the same year that "Jaws" released in theaters, Pace's acting career has been most noted by his recurring roles on NBC's hit comedy "Superstore," ABC's "Jimmy Kimmel Live!" and his appearances on countless television crime shows over the past 20 years. But now, Pace is reaping what he's sewn, being rewarded with his first top-billed role in "Megalodon." "This is not only a cinematic reward for scary shark movie enthusiasts, but also for the film's star Dominic Pace," writes Victoria Davis, staff journalist at "Moments with Marianne."
Consistent in booking guest stars and co-stars on television and in movies, Dominic Pace steps into the spotlight starring as Captain Streeper in "Megalodon," opposite Michael Madsen as Admiral King. In "Megalodon," a U.S. Navy military vessel on the search for an unidentified submersible finds itself face-to-face with a giant shark. Forced to use only what they have on board to defend themselves from the monstrous beast, the U.S. Navy lives up to their motto "Semper Fortis" (Always Courageous) and is victorious.
Featured on the "Moments with Marianne" radio show on iHeart Radio, catch the behind-the-scenes interview with Dominic Pace here.
Source: Moments with Marianne
Share:
---
Categories: Movies
Tags: Dominic Pace, megalodon, Moments with Marianne, movie, shark, shark week, Sharknado, SyFy, Syfy Channel, The Asylum, Victoria Davis
---