DiscoverBusiness.us Highlights 7 Affordable Online Business Degrees in Michigan
Press Release
•
Aug 16, 2023
Unlocking Education Opportunities: Michigan's Top 7 Online Business Degrees Offer Quality Learning Without Breaking the Bank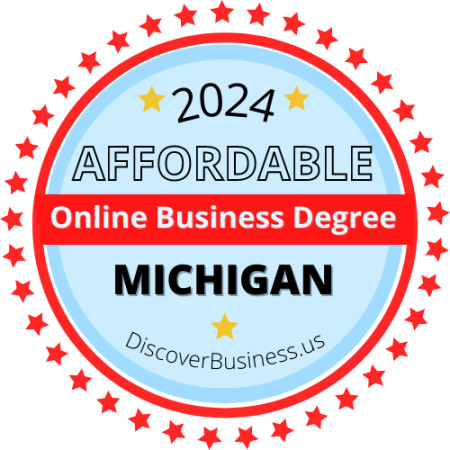 SEATTLE, August 16, 2023 (Newswire.com) - Prospective students in Michigan can now access affordable business degrees available through public and non-profit schools with the help of DiscoverBusiness.us's new essential guide. This guide details seven top-notch online business degree programs that are sure to help students achieve their academic and professional goals. With Michigan's picturesque landscapes and delicious cuisines, the state is now a prime destination for quality education at an affordable price. Don't miss out on this exciting opportunity to get the education you need to jump-start your career in the business world.
A Comprehensive Exploration of Affordable Programs: After thoroughly reviewing 17 schools, DiscoverBusiness.us narrowed down a list of seven accredited online business degrees. These selected programs stand out for their cost-effective tuition, with all but two priced below Michigan's average college tuition of $557 per credit.
Methodology and Approach
Accreditation Verification: Including only fully accredited institutions to maintain high-quality standards.
Profit Status Analysis: Highlighting Public and Non-Profit organizations that prioritize education.
Cost-Per-Credit Evaluation: Transparently ranking schools by cost per credit to demonstrate affordability.
DiscoverBusiness.us congratulates the chosen schools for their commitment to keeping tuition low. Their exemplary efforts provide a beacon for other institutions, making education more accessible to aspiring business professionals.
The guide showcases Michigan's top seven most economical online Bachelor in Business programs. It symbolizes quality, accessibility, and value and is a steadfast resource for those seeking affordable education within the state.
Read the Full Article: For an in-depth look at the selected programs and the methodology behind the ranking, visit the full article at: https://www.discoverbusiness.us/education/online-business-degrees/us/michigan/
Source: DiscoverBusiness.us