Announcing the 2024 15 Affordable Online MBA Programs With No GMAT Requirement
Press Release
•
Aug 15, 2023
15 Leading Institutions Recognized for Making Quality MBA Education Accessible and Affordable Without GMAT Requirements, Paving the Way for Working Professionals.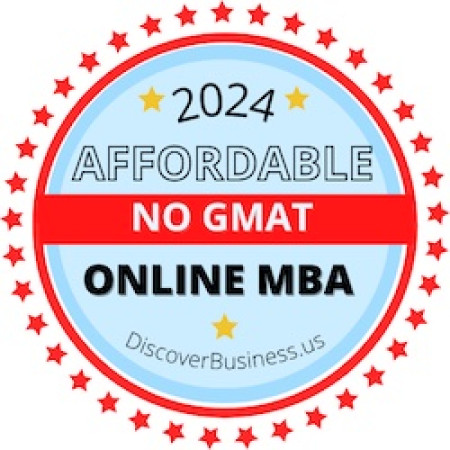 SEATTLE, August 15, 2023 (Newswire.com) - In a bid to support aspiring business leaders in their educational pursuits, DiscoverBusiness.us is thrilled to unveil a comprehensive guide to 15 Affordable Online MBA Programs that require no GMAT scores for admission.
Starting with an initial list of 370 online MBA programs, the research team meticulously filtered schools to ensure full accreditation and non-profit status. After extensive review and consideration of GMAT exemptions and cost-per-credit, the final ranking presents 15 standout programs that deliver quality education without breaking the bank.
The article provides detailed insights into each program, including faculty qualifications, specializations, application requirements, average debt, and veteran support. It gives prospective students an invaluable resource in their search for an affordable and flexible MBA education.
DiscoverBusiness.us commends these 15 institutions for making their programs more accessible to working professionals. Their commitment to affordability and flexibility is a beacon of innovation in higher education, and it's our sincere hope that more schools take after their lead.
Fitchburg State University
Rogers State University
Northern Kentucky University
Arkansas State University-Jonesboro
The University of South Dakota
Marshall University
Shippensburg University of Pennsylvania
Bowling Green State University
Texas A&M University-Commerce
The University of Northern Colorado
Ferris State University
Kennesaw State University
Georgia Southern University
The University of North Carolina-Greensboro
The University of Nevada-Reno
"Financial barriers or rigid admission requirements should not hinder educational advancement. These 15 online MBA programs exemplify a commitment to affordability, accessibility, and academic excellence, paving the way for working professionals to thrive in their careers. We hope to inspire others to follow suit by spotlighting these schools, unlocking opportunities for aspiring business leaders nationwide." - DiscoverBusiness.us Editorial Team
This definitive guide is a must-read for anyone looking to advance their career with an MBA while avoiding unnecessary expenses and admissions hurdles. The full article is now available at: https://www.discoverbusiness.us/education/online-mba/no-gmat/

Source: DiscoverBusiness.us
Tags