Direct Sales TV Network (DSTV) Launches First Network Marketing Station on AppleTV and ROKU
Press Release
-
updated: Aug 29, 2017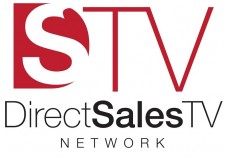 Dallas, Texas, August 29, 2017 (Newswire.com) - Direct Sales TV Network (DSTV) announced today the launch of Direct Sales TV on the AppleTV and ROKU platforms.  Direct Sales TV is the premier OTT television network dedicated to bringing original programming by Network Marketers, for Network Marketers. Direct Sales TV Network operates a family of leading media properties, including Direct Sales TV, Direct Sales Kids, Direct Sales Asia, and Direct Sales Espanol and plans additional countries in 2018.
"We are delighted to be the first Direct Sales TV station on the AppleTV and ROKU networks," says Esther Spina, Co-Founder and VP of Sales.  "Millions of households have 'cut the cable' and are now using streaming services like ROKU, Apple TV, Chromecasts and others.  Direct Sales TV is at the forefront of this movement.  I am proud of the Direct Sales TV channel because we are providing original content and that's what sets us apart."
"I was using YouTube to promote my videos before hosting with Direct Sales TV and I felt like I was lost in a sea of 'other videos'," says Sheri Nocelli, host of Inspire: Creating Balance in Life.  "Partnering with Direct Sales TV has given me the opportunity to speak directly to my target audience of network marketing professionals on an International Platform.  Adding AppleTV and ROKU is just icing on the cake.  I am excited to be a part of it!"
Direct Sales TV offers live television programming 24 hours per day, 7 days per week with services including live streaming, live chat, Branded Channels, interviews on Spotlight Shows and contests.  Direct Sales TV explores breakthrough viewpoints from a direct seller's perspective in business and in life.  Utilizing new technologies, directsales.tv has created a new visual meeting place today for network marketers to collaborate, inspire and strengthen their collective evolvement to leadership greatness.
​AppleTV and ROKU now join a growing list of partnerships the Direct Sales Television Network has with Google Play, Amazon Fire, Chromecast, Kindle and iTunes,.  Consumers can find Direct Sales TV on these channels by searching Direct Sales TV in these streaming channels or online at http://www.directsales.tv.
About Direct Sales TV
The Direct Sales Television Network (DSTV), is the 1st TV network dedicated to the profession of Direct Sales. Direct Sales TV is a  network that provides fun, uplifting and educational content to entrepreneurs and aspiring entrepreneurs all over the world. We are a marketing service disrupting the industry.  We launched Direct Sales Television to:  1. give leaders in the profession a global platform to share their message, passion & expertise with entrepreneurs and aspiring entrepreneurs around the world, 2. give resources to entrepreneurs and aspiring entrepreneurs so that they can better their businesses and lives and 3. solve the global job crisis – by offering aspiring entrepreneurs an opportunity to get to know the Direct Sales Profession, Products/Services and Leaders.  We are always looking for great hosts, learn more at http://www.directsalestvnetwork.com.
Source: Direct Sales TV Network
Share:
---
Categories: A&E News, National News, State News, Television Programs, Affluent Living
Tags: digital media, direct sales, mlm, network marketing, ott, streaming media, television
---