DentalXChange Partners With Scorpion to Bring AI-Driven Patient Acquisition and Practice Growth Technologies to DentalXChange Clients
Press Release
•
Oct 11, 2023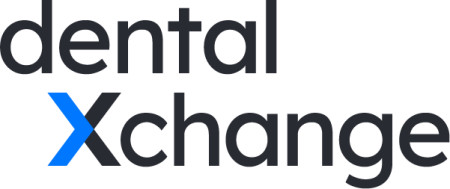 IRVINE, Calif., October 11, 2023 (Newswire.com) - DentalXChange, the dental payments platform, today announces a strategic partnership with Scorpion, the leader in digital marketing technology and solutions, to help dentists find more patients, fill their schedules, and grow their practices faster.
"Part of our company mission statement is to help dental providers grow their business, and this partnership aligns with our mission. Our clients are waking up every day to articles and news stories about technologies like artificial intelligence, but they don't always know how to take advantage of these opportunities for themselves. This partnership will help our clients utilize AI to drive practice growth and revenue," said Paul Kaiser, CEO of DentalXChange.
Scorpion's marketing platform delivers everything dental practices need to acquire more patients through digital channels, including industry leading websites, digital advertising, and Scorpion's Ranking.AI technology. Ranking.AI brings the power of AI to dentists by improving their website's search engine ranking, generating patient leads and ultimately driving more practice revenue.
"Our data shows that DentalXChange customers who also use Scorpion have increased their claim volume and associated revenue by 29% over the last two years," shared Paul Kaiser.
"Our focus is on helping our clients run their best business and through this mission we're bringing dental practices the same AI technology that they've watched revolutionize marketing for enterprise organizations," said Azim Nagree, Chief Strategy Officer at Scorpion. "80% of Scorpion clients using our solution outrank their competitors on Google. By partnering with DentalXChange, we aim to bring this success to even more dental practices."
About DentalXChange
Since 1989, DentalXChange has been on the forefront of modernizing and innovating dental claims creating dental payment solutions that bring ease to the payments process. Today, it has grown to support a current client base of more than 107,000 dental providers. Headquartered in Irvine, CA, through its own clearinghouse, state of art technology consisting of modern APIs, and secure Web portals, DentalXChange processes over 300 million transactions, consisting of more than 71 million dental claims annually.
About Scorpion
For over two decades, Scorpion has helped local business owners leverage technology and marketing to reach their goals. Scorpion helps business owners understand their local market and optimize their marketing efforts to drive more revenue. Through award-winning AI, technology, and marketing experts, Scorpion helps businesses run their best business—unifying every part of their business towards reaching their goals. To learn more, visit Scorpion.co.
Source: DentalXChange