Deborah J. Gander Has Been Recognized Among the Top in Her Industry by the Expert Network©
The Expert Network© celebrates its newest member, Attorney Deborah J. Gander
Press Release
-
updated: Aug 16, 2017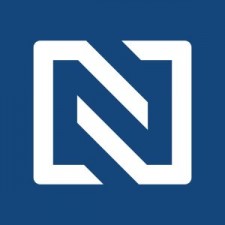 Coral Gables, FL, August 16, 2017 (Newswire.com) - Deborah J. Gander, Partner, Colson Hicks Eidson, has joined The Expert Network©, an invitation-only service for distinguished professionals. Ms. Gardner has been chosen as a Distinguished Lawyer™ based on peer reviews and ratings, dozens of recognitions, and accomplishments achieved throughout her career.
Ms. Gander outshines others in her field due to her extensive educational background, numerous awards and recognitions, and career longevity. She earned her B.A. in Advertising and English in 1991 and her J.D., magna cum laude, in 1994 both from the University of Miami. She is also a Board Certified Civil Trial Attorney.
With over 20 years of experience, Ms. Gander brings a wealth of knowledge to her industry, and in particular to her area of specialization, plaintiff's personal injury with a heavy concentration on medical negligence, heavy trucking, catastrophic injuries, and wrongful death. When asked why she decided to pursue a career in law, Ms. Gander recalls a conversation she had on her 18th birthday with an advertising agency's owner and his wife, a prominent paralegal:
"We were talking about what I would do after graduation, and they convinced me that law was the way to go. Their selling point was that there were only two areas at the time in which a woman could get equal pay for equal work: law and medicine. Since I did not have a science background, they told me that I should at least get a law degree and then no matter where I went, that would be a great equalizer on my pay scale."
Over the course of her career, Ms. Gander has successfully obtained over $100 million in verdicts and settlements for her clients, including the largest verdict ever awarded in a Federal Tort Claims Act case. Ms. Gander is currently a partner with the law firm Colson Hicks Eidson where her noteworthy achievements have earned her recognition from many prestigious organizations, including Martindale-Hubbell®, the Daily Business Review, and the South Florida Legal Guide.
As a thought-leader in her field, Ms. Gander is constantly looking for new ways to improve upon her area of personal injury law. In particular, she noted the importance of standing her ground and righting wrongs to ensure fairness and equality for all—particularly those who often have no voice:
"Trial lawyers like myself are constantly fighting legislation pushed through by and favoring corporations. For example, for over a decade in Florida, there were very harsh caps imposed on medical malpractice cases. Instead of moving on to the next big area of law and leaving our clients with no remedies, we trial attorneys banded together, conducted extensive research, and proved there was no medical crisis in the State. Eventually, it reached the Florida Supreme Court, and they struck down the statute as being unconstitutional. The Supreme Court published an opinion declaring that while the injured were being deprived of their rights, the insurance companies were making more than a 4,000% profit. Today, patients in Florida have had their rights restored because of trial lawyers."
For more information, visit Ms. Gander's profile on The Expert Network© here: https://expertnetwork.co/members/deborah-j-gander/1e64e91f30db315b
The Expert Network© has written this news release with approval and/or contributions from Deborah J. Gander. The Expert Network© is an invitation-only reputation management service that is dedicated to helping professionals stand out, network, and gain a competitive edge. The Expert Network© selects a limited number of professionals based on their individual recognitions and history of personal excellence.
Source: The Expert Network©
Share:
---
Categories: Medical Law, Law
Tags: Attorney, Deborah J. Gander, Distinguished Lawyer, Florida, Professional Excellence, The Expert Network
---